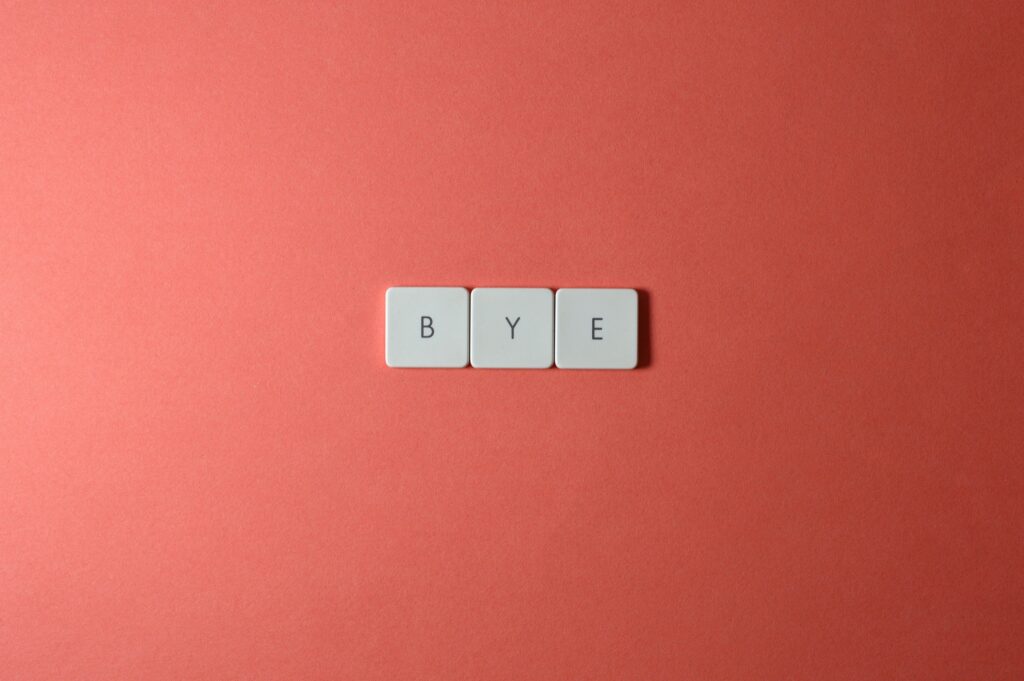 What is the churn rate?
The churn rate is the percentage of customers who have stopped using your product or service within a given time period. In a perfect world, your churn rate would be at 0%, but this is very seldom the case.
One very smart way of improving your churn rate is by asking your customers why they have made the decision to use a different product or service. I have read about a lot of approaches to reduce the churn rate starting from improving your service and educational materials to re-evaluate your marketing. In short, it's just about ensuring that your customers continue to realize value from your service. If you know why your customers are unhappy with you, then you are fine and can get started, but in most cases, you will never know what to improve if you do not ask your customers for feedback…so start sending them a churn survey.
---
Start improving your churn rate with Netigate's free customer churn survey.
---
Talking to customers is the first step to understanding the reason for churn
Unfortunately sending a churn survey means, that your customer is already unhappy with you and decided to discontinue the collaboration with you. If you want to act before it is too late it always is a good idea to run customer surveys to identify "at-risk" customers. These are customers who still use your license, but are very close to canceling it. Through customer surveys, the customers' needs and satisfaction can be examined before they've even canceled. This provides a basis for further work within the organization. Alright but let's see now what you can do to find out what the customer's reasons are for canceling.
It is so simple to start with your first churn rate survey
While there are many discussions about how high or low a churn rate should be, we focus in this post on the first step. Get started in talking to your customers by providing a starting point for an easy churn survey. The picture below shows you how PriceRunner, a price comparison engine, uses churn surveys when customers decide to unsubscribe.
Just follow our ideas for the introduction text and survey questions and you are good to go.
Our best practice for an introduction text for a churn survey
If you were following our magazine a while you may have stumbled on a post from Sakarias Fasth, where he wrote about how to motivate people to answer your surveys. Never forget that you want something from your customer and not the other way around. The customer has made the decision to stop working with you for some reason. That means, that you would have to convince them to give you feedback about their reasoning. Ask them short and very nicely if they would have the time to answer your churn survey and tell them that their opinion is important to you.
Dear Customer,
A while ago you decided to not continue working with [YOUR BUSINESS]. As we are always striving to improve our products and services, we would greatly appreciate you taking the time to answer a few short questions.
The survey takes a maximum of three (3) minutes to complete.
Your feedback is important to us. Thank you.
We appreciate that you take the time and help us to get better. We wish you the best of luck in your future endeavors and hope that we will have the opportunity in the future to have you as a customer again.
Sincerely,
Last but not least it will increase your response rate, if you tell the respondents how long it will take to answer your survey. The shorter the time and survey the better the response rate will be.
Sample questions for a churn survey
1. What was the main reason you decided to discontinue your collaboration with [Your Business]?
We didn't use the product/service enough
We have decided to work with another provider
Other

And give them the option for an open answer here (see PriceRunner example above)
By providing the customer with options, you make it easier for them to make the right choices and to respond in the fastest way. Start with an easy question – even if you want to know the details right away. We will ask them about them later. First, you want to know the main reason and if they might have chosen another provider. It might be a mix of several factors that made them cancel.
Now, let's get into the details and let your customers tell you what part of your company or which interaction might have been responsible for their decision.
2. How influential was each of the following areas in your decision to discontinue your collaboration with us?
Our range of products/services
Our product/service quality
Our product development
Our support service
Features of our tool
Experienced poor service from us
Our price
Your contact person at [Your Business]
Now that you made it easy to get to know the reason you should ask for exactly why and if they want to give some other feedback or concerns. Most people will likely not tell you that. However, the customer came this far in telling you their thoughts, that they might not answer the question, but you might get closer in order to call them up again and find a solution to make them stay or come back. Maybe you were just on holiday when they called you for support or the server was down. They might understand you better and give you another chance. If not, it is your time to make decisions and start improving your product, service or business structure.
3. Do you have other feedback, comments, or concerns that you want to convey to us?
Getting back in touch with your customers will give them the feeling that you care for them and they might recommend you or come even back to you later. Now that you have identified what the problem was, it is time for improvements. Listen closely to your customers need and provide the right value. Use this free churn survey template and even start conducting customer surveys on a regular basis in your business in order to get the customers' feedback.
Get started: Download the Churn Survey Template
Download the churn survey template with sample questions to improve your churn rate for free. You have to be registered to gain access to the template. It is completely free and contains even more samples and ways to get the right results. Netigate customers can use and import this churn survey template directly from the question library.
Download Churn Survey Template
Last Thoughts
Thank you for joining us here again in this article. We want to make it as easy to get in and learn and apply the ideas as we can, so if you have any requests or feedback, please contact us.