Expert advice on feedback: Our Professional Services team offer a tailored service to give customers the tools they need to activate, analyse and boost results with Netigate.
Two members of our Professional Services team, Anna Tjernström and Astrid van den Brink Erlandsson have been working with Netigate customers for over three years to assist them in driving progress using our web-based survey software. They sit among the international team of advisors and experts offering optional assistance, tailored to customer needs.
Companies use Netigate for a wide range of reasons. Customer and market research surveys can help businesses steer their offerings to capture the needs of the market, while employee surveys can be used to create better working environments and more productive teams.
From project management, to analysis, to workshops offering brainstorming, start-up training and planning. Professional Services step in to help customers understand how to work with Netigate and use the data they gather for positive change within their organisation.
Assistance to suit you
Perhaps one of the most valuable things that our Professional Services team offer is flexibility. Astrid explains how the team works with each customer to personalise the approach to suit.
'We can pick up projects wherever they are in their process. This distinguishes us in the market, because we don't necessarily need to be involved from the beginning of a project. We can step in anywhere with an existing project or even a completed survey,' she says. 'If a client has the resources to conduct analysis themselves, there's no need for us to do that. Of course, we can offer trainings if they require them, but we don't try and sell them services they don't need. We want to help them where we'll make a difference in the process – we tailor it.'
'It's this symbiotic collaboration that offers a great benefit for customers', says Anna. 'It's very valuable to have someone who's an expert in the area to assist and present the results. You can still own and lead your project internally. You don't hand everything over, you just use our help to achieve better results.'

Anna explains that the reason behind the flexibility is at the core of the company. 'Netigate started with a survey platform which suits all sorts of different customers. So we needed to adapt our consultancy based around what the customers needed for their projects.'
Professional Services work closely within customer teams (read more about them here) –  together with insight consultants and technical project managers. 'Within these teams, we discuss each customer's situation and see if we need to offer help in any way,' Astrid explains. 'We have a proactive approach and help them understand how to drive progress forward.'
The team also provides training to ensure customers have a full understanding of how to get the best from our product, both technically and methodologically.
This way of working makes the whole offering flexible, meaning we can listen to our customers and respond in the way we work. In terms of accessibility, our product is fundamentally the same for all clients. 'The great thing about Netigate is that it's not only a luxury, tailored experience for customers with the biggest budgets,' says Astrid. 'Our clients can choose themselves whether they would like extra assistance.'
Progress in focus
We're always focused on progress. That's why in Professional Services, our team zone-in on the things that matter the most. 'We try to advise our clients on the most important things to concentrate on. Together with improving customer loyalty, customer satisfaction or employee satisfaction,' says Astrid. 'We really want to provide the clients with the right priorities to work on in order to improve. Our advice is to help them to become better.'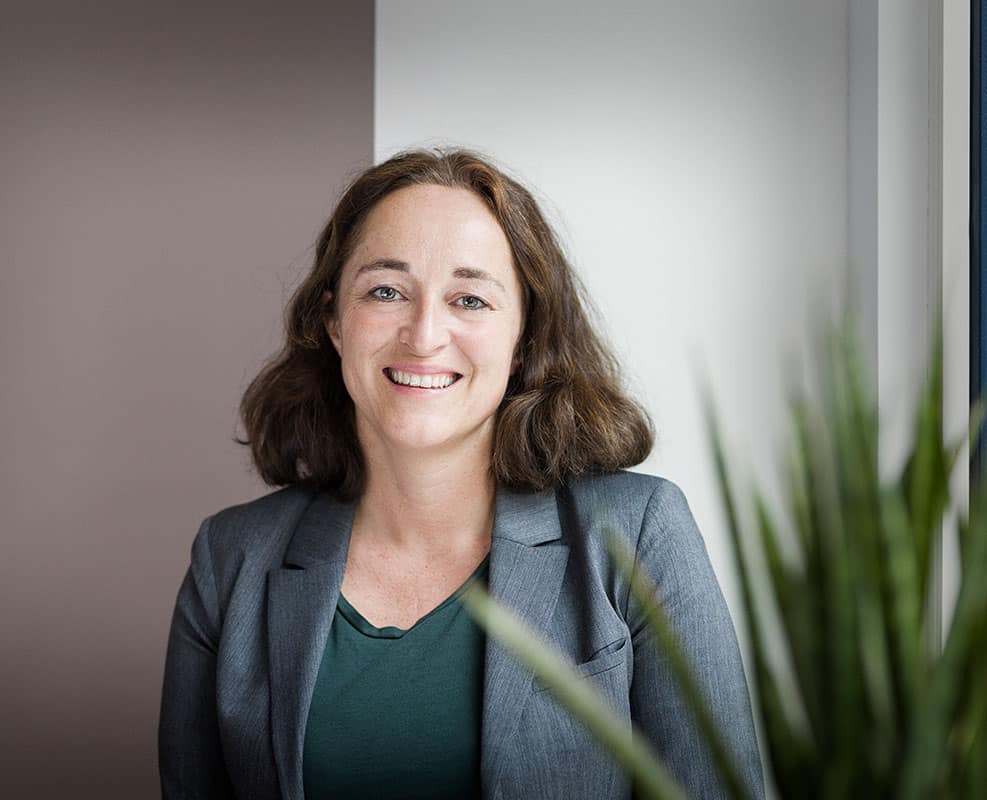 Astrid van den Brink, Head of Professional Services
As well as teaching them how to use the product and utilise the data. We also help them understand how to effectively communicate information internally – through digital reports, powerpoint presentations or dashboards. 'It's not only conducting a survey and presenting it to a management team, it's also helping our clients enable more people to understand the information – putting the knowledge in their hands,' explains Astrid.
The process of working is something that has been in development over Astrid and Anna's time here – and the current way of working is producing great results and valuable long term relationships. 'We always aim for long term partnerships with our clients, which enable us to follow up on the effects of our advice. We have various examples of cases where the focus points we highlighted had improved in the follow-up survey – with increased results on satisfaction levels.'
Anna agrees: 'When I first started we focused more on the product offering, but now we're more focused on the whole process, and this is very effective.'
Growing expertise
The team are planning to continue developing working processes and help clients even more in their employee engagement projects. 'We want to develop further how the process continues after the surveys. We strive to understand our clients better and better – so we're not just experts in the research that we're doing, but also expert in our customers' areas too.'