Why should we care about digital e-care?
Digital E-care is the delivery of customer service via web-based applications, social networks, mobile devices rather than call centres or facilities open to the public such as retail shops or municipality services. Because customers' expectations have changed. They expect to interact with a brand through a multitude of digital channels. As a result, businesses and organizations spanning across various industries and sectors—from healthcare to retail—are taking a digital approach to their customer care and support efforts.
Not only does approximately 70 per cent of retail purchases happen online today, approximately 34 percent of online retail purchases take place from a mobile device. Another 82 per cent of users will consult a mobile device, such as a Smartphone prior to making a purchase. These are just some examples of why digital customer e-care is so important today.
As "digital natives" age, they expect streamlined digital experiences, from start to finish. Established companies that continue to offer their same services through traditional methods and channels are finding it difficult to keep up with the competition. As well as struggling to continue to appeal to their customers and users.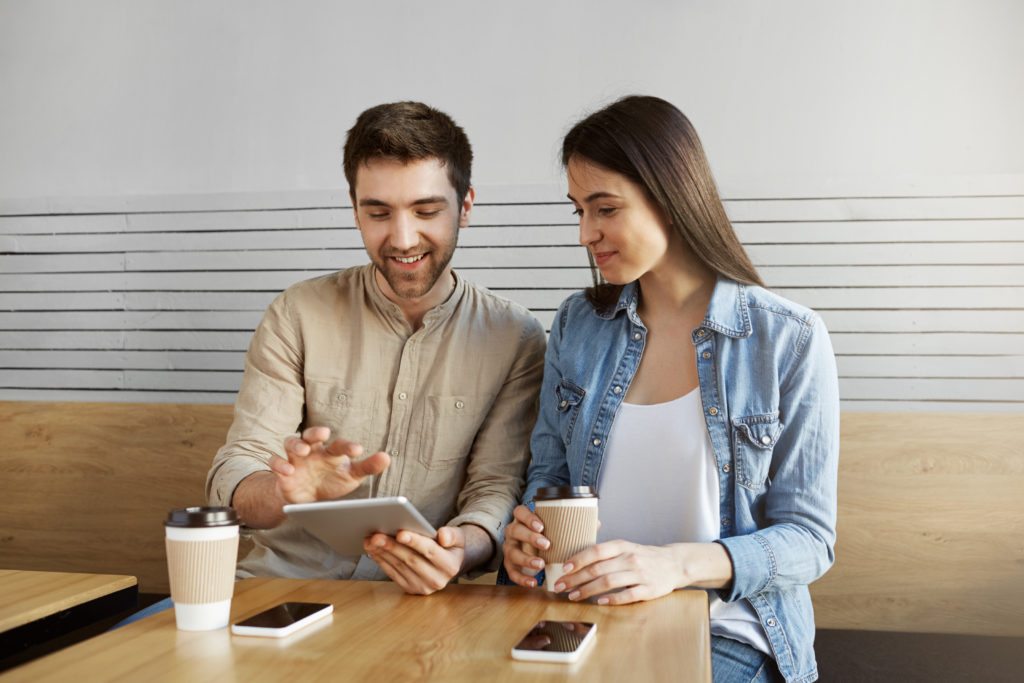 What are the benefits of digital e-care?
Although many businesses struggle with the concept of digital e-care, it has proven to benefit both businesses and customers.
Here are some of the primary benefits to digital e-care systems:
Timeliness
Businesses that have implemented digital e-care systems have experienced an increase in the timeliness of addressing customer concerns and issues. In fact, studies have proven that digital e-care systems and workflows have facilitated flexibility in their applications, increased timeliness in addressing and delivering advice and resolving customer support issues, and increased access to customer care in a timely manner.
Convenience
A complete and convenient digital e-care system is one that offers customers and users a variety of services via a digital support channel. A well-designed digital support channel provides a user interface that is easy to navigate and find information. It is intuitive, and also has a high level of interactivity. Some of the new user interfaces are designed with data intelligence, which tailors a web page based on the user. One example of this type of digital e-care functionality is the development of a dynamic FAQ system that suggests possible support content as a user types a query or keyword in a search bar. The content loads automatically without requiring the user to refresh his or her session. The user can then find answers to his or her questions without ever having to pick up the phone or sending an email. Making it incredibly convenient.
Cost-effectiveness
These systems are also incredibly cost-effective. In fact, they have even proven to reduce costs for organizations. For example, traditional methods such as "snail mail", email or click-to-call all go into the cost of a call centre. However, when compared with the cost of digital live chat, digital chats only cost approximately 56 percent of what a call center costs. Online forums and FAQs cost 12 per cent, and community forums only cost 9 per cent of call centre costs. Although community forums do require monitoring and responses from staff members. The costs compared with those of a call centre are still significantly lower.
Greater customer satisfaction
Digital e-care systems have proven to increase customer satisfaction levels by up to 33 percent. Higher customer satisfaction levels are driven by highly intuitive digital service journeys that provide the customer or user with commercial or technical solutions. Additionally, there is also greater customer satisfaction from users who start and end their journeys through digital channels. Customers or users who experience a mix of digital and traditional channels don't get the same experience and thus aren't as satisfied at the end of their journeys.
How to improve your digital e-care system?
Although the benefits of digital e-care systems are clear, implementing such a system from the ground up is easier said than done… e-Care systems can be complex to implement. In fact, many companies struggle to incorporate a purely digital experience from start to finish, and a quality digital experience at that. In fact, only 15 percent of digital e-Care systems are purely digital from start to finish.
Customers and users want to access online services through a variety of platforms. Including web browsers and apps, all from a mobile device. Customers and users also expect their experiences to be consistent and want the flexibility and convenience of migrating between platforms.
In summary, in order to implement a successful digital e-care system, keep the following in mind:
Intuitive
Is your digital e-care system easy to use and navigate – Is it functional? Is it easy to find information among menus? These are some questions to ask yourself as your QA your e-care system.
Simplicity
A simple yet effective user interface is crucial for operability and functionality. Sometimes building a digital user interface with all the "bells and whistles" is unnecessary. Simplicity is best not only for your users' sanity levels but also to keep internal technical support and maintenance costs low.
Consistency
As we mentioned above, customers and users want to be able to access online services and find the information they know is there seamlessly. Therefore, consistency is key. Refrain from making updates or advancements to your digital e-care system that are unnecessary.
Value
It's important to remember that your digital e-care system must be designed to meet customers' and users' needs. Not to mention it must be flexible and adaptable as those needs change. Users must see the utmost value from your online services and must feel in control.
Touching upon each of the above points will help increase the value of your digital e-care system for your users.
Digital e-care is the new standard
All in all, the best digital e-care systems provide a wide range of digital services. That are built and designed based on an intuitive technical architecture. However, it is clear that not all companies are taking full advantage of this system. How its unique capabilities can provide more value, higher customer satisfaction levels to customers and also reduce costs for organizations.
As a result, only the companies that invest in truly valuable and high-performing digital e-care systems will provide their users and customers with the best possible experience, one that resolves their issues and meets their needs and expectations, and also help the company as a whole stand out from their competition.
Finally, as the digital world continues to advance and improve, companies must be able to adapt an agile approach to providing digital services to customers. Digital e-care is the new standard.
If you are interested in learning more about how to implement a digital e-care or how to improve your customer service, then see how Netigate can help you.