Ready-made templates in your account
Where you select the design template in your account you will now find three new templates that are free to use as you wish. Want to change the logo? You do so easily in Design Editor. Select the template you want to use, give it a new name and click copy. Then, in the Design Editor you click the Netigate logo, and upload your own. If there is anything else you want to change in the template, do so smoothly through the Design Editor.
Green Pattern – patterns that liven up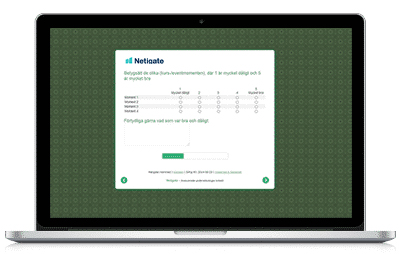 The first template has a faint green pattern that gives a more dynamic feel to the questionnaire. It goes well with most surveys since it, despite a bit more movement, does not take attention from the questionnaire.
Spring – a picture says a thousand words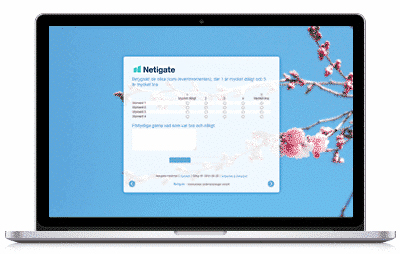 The second template spring is in focus through the large picture of cherry blossoms. The feeling in this template is light and positive, and is especially suitable with the image you want to convey, perhaps in an invitation to an event or year's summer party.
Netigate sky blue – calm background colors when the focus should be on the questionnaire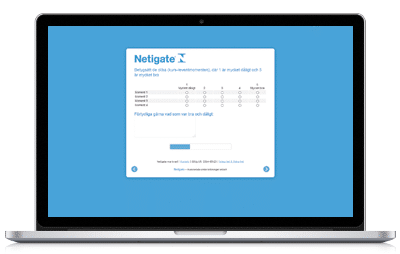 The third model is crafted in bright blue. Blue is often used to build trust and credibility and by simply using a background color focus should be entirely on the survey.
skyblue.
What templates would you like to have?
What other types of templates would you like to have? Please email us with suggestions, or write directly in the comments section below.