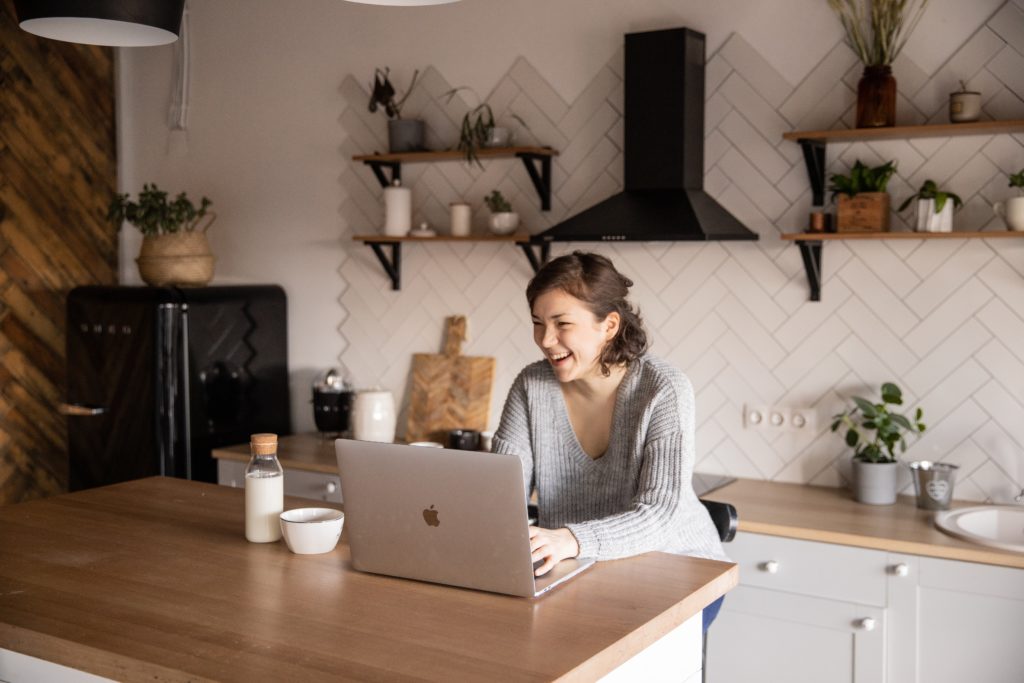 From trade fairs to workshops, many in-person events are currently being postponed or cancelled. In the midst of the corona crisis, we are now faced with the challenge of finding alternative ways of staying in contact with customers and prospects. As a result, more and more organisations are embracing the power of webinars. Whether you've already started or you'd like to, we've put together 9 tips to help you get the most out of your webinars.
1. Set clear goals and objectives
It's essential that you have a clear vision for every webinar you conduct. Why are you conducting this webinar? What are the intended outcomes of the webinar? Who is your intended audience? For example, are your trying to:
Attract new customers?
Train customers?
Market a product?
Increase the level of awareness of your company?
Your answers to these questions will inform every decision you make about your webinar. They will shape the content you include, and the way you present it. They will impact the methods you choose to promote your webinar, and where you choose to promote it. The clearer your goals, the more effective your webinars will be.
2. Get a plan together
Once your goals are set, it's time to get down to the nitty gritty: planning your webinar. Here's what you need to think about:
The topic of your webinar and a potential title. Spend a lot of time here— a good title and topic is what brings the registrations in!
Your webinar speaker(s). They should be an expert/authority in the topic presented in the webinar.
The content. Great content will attract people to your webinar, engage them while they're watching, and keep them coming back for more afterwards. Work with your experts to get the content right, and don't forget your audience when you're creating it. The whole point of webinars is to engage and connect, so keep that in mind every step of the way.
Can you link the topic of your webinar to any current affairs? This is a great way of generating higher engagement.
Are you using a slide presentation in your webinar? If so, who is going to prepare that? And don't forget the golden rule of PPT slides: keep it minimal. They're supposed to be a supporting act. They are not to be relied on as your script!
How long is your webinar going to be? planning the duration is important, with a general consensus that webinars shouldn't last longer than an hour. With most webinars held during working hours, you need to be conscious of your viewers' time.
Watch Sophie Hedestad, Netigate CMO, share her 5 steps to preparing a successful webinar strategy.
3. Promote, promote, promote
Your webinar could have the best content in the world, but it doesn't matter if nobody's tuning in. You need to put in the work when it comes to promotion. Use all channels and methods available to you, including your website, social media, personal contacts, and email distribution lists.
Creativity is also key when standing out amongst the crowd. Can you get one of your speakers to record a short, 20 second video promoting the webinar? Great!
4. Choose the right webinar platform for you
There are many webinar platform providers available to you, such as WebinarJam or GoToWebinar. You need to be able to show presentation slides on screen, share documents and links, hold webinars with multiple participants, and be able to interact with your viewers. Whilst most webinar platform providers will offer many of these aspects, there will be factors influencing your decisions, such as:
Your budget.
Ease of use.
On-demand and recording capabilities.
How many speakers the platform can host. This is important if you plan to regularly hold webinars with multiple speakers at once.
The visuals: do you prefer the look of one provider's interface over another?
The ability to track metrics in the tool.
The size of your audience. If you're a larger, more established business, make sure that your provider can manage the potentially higher viewer count.
Do you require any integrations with your existing platforms (like syncing lists with your CRM tool, for example)?
Ultimately, it's wise to do your research before you splurge.
5. Get well acquainted with your webinar technology
Technology is great, but even the best can fail sometimes. Add human error into the mix, and there's the potential for trouble. To make the live webinar process as seamless as possible, play around in your chosen provider and get to know it inside out. Many platforms also allow you to run 'test' webinars, and this is a great way of hosting practise sessions before a live run.
6. Engage your audience
We've all been there: you've signed up for a webinar and regret your decision after 5 minutes of being present. Don't let this be the case with yours! A few tips for creating a more engaging webinar experience include:
Brush up on your presentation skills if you're a speaker. Paying attention to your body language and tone of voice is a good place to start. If you're expressive and engaging, your audience is more likely to stick around.
Keep your slide text minimal and don't rely on them to tell the story.
Use graphics, videos and animations in your slides to underpin what is being said in the webinar.
Many webinar platforms have a polling feature, allowing you to ask your audience questions during the webinar. Make use of this to make the webinar experience more interactive.
7. Hold a Q&A session at the end of the webinar
Offer participants the opportunity to ask questions at the end of your presentation. This is a great way of opening up a two-way communication channel between you and your customers or prospects. They get their questions answered, and you get a chance to share your expertise and experience. As we know, webinars exist to build and nurture relationships. Q&As are a great way of making this happen.
8. Record your webinars
Your webinars are valuable resources, so don't forget to record them! After the webinar is over, you can publish these recordings on your website. This way, people who intended to view the webinar but couldn't, still have the chance to do so. They also become an additional resource alongside content like your blog, eBooks, or white papers.
The recordings are also effective training tools for yourself and the rest of your team. Take a look at what went well, and what you could improve in the future— this is the key to producing consistently great content.
9. Get feedback on your webinars
Alongside evaluating your own performance, it's wise to get feedback from participants too. The feedback you receive will allow you to adjust your webinar strategy accordingly, so that it's the perfect fit for your audience. What did they like? How could the webinar be improved? What topics would they like to see more of in the future?
It's also a good idea to examine the statistical feedback from the webinar. Aspects like the amount of registrants versus the amount of actual viewers on the day. Or how the number of participants fluctuated during the webinar. Was there, for example, an exodus at a particular point? Why do you think people exited there, and how can you avoid a similar event in the future?
Here at Netigate, we've got everything you need to carry out your webinar feedback surveys. Ready to give it a go? Sign up for your free 30 day trial here. Good luck!