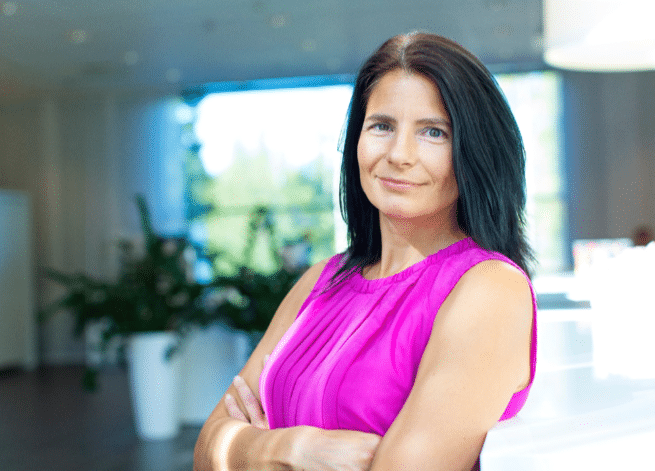 Sophia Boleckis is Director, Culture Transformation Lead at Wärtsilä. Passionate about people, culture, and driving change, Sophia has held HR leadership positions at companies across the globe. We had the opportunity to speak to Sophia about her current role, including how she improves the people experience and what trends she and other HR professionals might expect to see in 2021.
Tell us more about Wärstsilä and the company values
Wärtsilä is a global leader in smart technologies and complete lifecycle solutions for marine and energy markets. Ultimately, our purpose is to enable sustainable societies with smart technology. We operate in more than 80 countries around the world and have approximately 19,000 employees. The corporate values at Wärtsilä are Energy, Excellence, and Excitement. They reflect our passion for finding the best solutions for our customers' needs, and the pride we have in our ability to be reliable and exceed expectations.
What does a normal day look like in your job role?
Each day is completely different to the one before. I typically have several meetings a day, where I am coaching, supporting, planning, creating concepts, and driving cultural changes within our different business units. I have a lot of meetings with different stakeholders, my customers, which I truly enjoy. This is a "people centric" job and that is the best part of it.
How do you know that you're doing a good job?
I start seeing and feeling change happen. Sometimes it can take years to drive a culture change, but the things that makes me most happy are the small things you encounter and see in your daily work environment: how behaviours start to change, tonalities, and ways of working— to name just a few.
What is your key focus when it comes to improving the people experience?
Support functions have a big role in driving culture change
Culture, performance, motivation, stress-related issues, and other archetypal HR topics are of course important, but I also focus on IT, facilities, and other support function areas as well. Support functions have a big role in driving culture change through tools, policies, processes, systems, and ways of working. When it comes to working environment, the spaces we work in have a tremendous impact on culture. COVID is putting a lot of extra stress to organizations and it will most likely reform company cultures, and ways of working. How big the changes will be remains to be seen.
How do you gather feedback from employees and how often?
We carry out a yearly engagement survey as well as business-specific pulse surveys. The yearly survey allows employees to give feedback on how happy they are at work and how dedicated they are to the purpose and strategy of the company. Pulse surveys, on the other hand, allow us to focus and get feedback on specific business-related matters.
What HR trends can we expect to see in 2021 and beyond?
…we are all humans with emotional and needs
I am sure we will have more self-serviced solutions, customization, and a big emphasis on people centricity. Organizations are starting to realize that process-based solutions create rigid outcomes. In our current fast-moving, change-focused environments, "humanness"—being human focused—is seen as a clear advantage in creating happiness, agility, empowerment, and self-leadership, which then will also ultimately bring business success and better customer experience. Focus on emotions, different needs, and customization, is appreciated as a strength—not a burden. This new era of the "human approach", returning back to basics, has already affected HR solutions and services and will continue to do so in the near future.
---
Get to know what your employees think
With our pulse surveys, you can regularly check in with your employees. Businesses are constantly evolving and with a continuous dialogue you can keep up with the areas that are important to the employees at different times. Want to know more about our various surveys? Begin a free trial today or book a personalised demo of the platform!