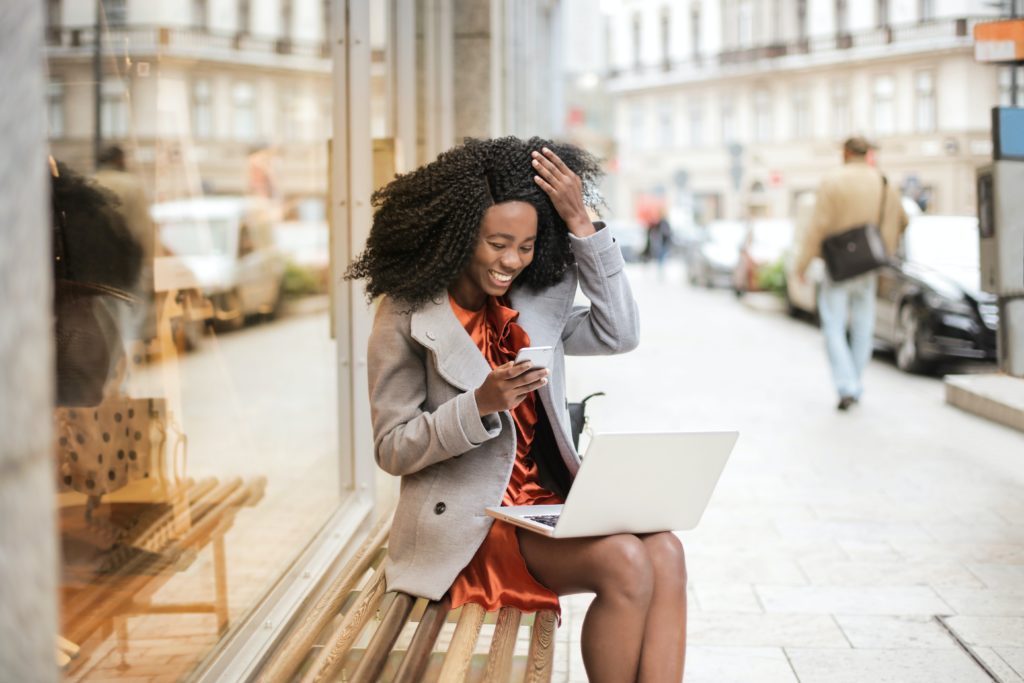 In this article, we'll look at how you can measure and improve your customers' experience using a customer experience (CX) software solution. You'll learn what a CX software solution is, what kind of features to look out for, and how to get the most out of yours.
What is customer experience software and how can it help you?
Customer experience software is a cloud-based solution that allows you to get feedback from your customers. It gives you the tools you need to measure your customers' experiences at every touchpoint in their journey with your company. Only by measuring and investigating the existing experiences, can you improve future ones. And this is important: after all, 84% of companies who invest in improving their customer experience see an uplift in revenue.
Think about one of your favourite companies and why it's your favourite. Maybe they offer a great product or a useful service. Or perhaps their website is easy to use and always well stocked. Have you ever had to contact customer service, and were you happy with the response? The answers to these questions come together to form your experience with that company.
From a business perspective, this information is invaluable for understanding what you're doing well and what you aren't. And that's why customer experience software is so important.
Get feedback at every touchpoint in the customer journey
Your customers' experience is a journey made up of many different touchpoints. From the newsletters they receive to making a purchase, it all has an impact. A good customer experience software solution will allow you to interact with—and learn from—your customers at each of these touchpoints. When choosing a CX software solution, it should allow you to create and distribute the following:
Customer satisfaction surveys
These surveys do what they say on the tin: they gage how satisfied customers are with your business. Customer satisfaction is a key performance indicator for a business. It helps you to judge the success of actions you've taken as a company. Customer satisfaction surveys like the Net Promoter Score can also help to predict growth, so make sure your solution provides this too.
Customer service surveys
At some point in their journey with you, it's likely that your customers might need help. Customer service teams become the face of a company when this happens. Their important work can be the difference between a great customer experience and a poor one. Customer service surveys can help you to evaluate case management, find out why people have contacted customer service, and help you to improve your offering.
Customer churn surveys
Sadly, some customers will come to the end of their journeys with you. Using your CX software to gather feedback at this point is really important. Churn surveys give you an insight into how to improve the experience for your existing customers by teaching you why others decided to leave. For more on understanding and managing customer churn, you can read our ultimate guide here.
Website surveys
We live in a digital world, and people are conducting more and more business online. To keep up with your competition, you need to make sure that customers are having a good experience on your website. Website surveys allow you to find out how people are getting to your website, whether it meets their expectations, and what you can do to improve it. Click here to read our complete guide to conducting website surveys.
Distribution methods in customer experience software
Good customer experience software will offer you multiple ways to gather customer feedback:
Email
SMS
Web link
Website widgets
Your customers are always on the move, so you need to catch them at a time—and in a place—that's convenient for them. Email and SMS are great for when you have contact details for your customers. On the other hand, web links and website widgets are perfect for gathering feedback when you don't have personal contact details.
Look for a supportive solution
Look for a solution that offers you support in putting together effective feedback projects. Here at Netigate, we have our Professional Services team on standby to help you get the most out of your data. From feedback experts, to market researchers and statisticians, we offer a powerful mix of insight and implementation expertise. Whether you need help formulating effective questionnaires or analysing your data once you've collected it, it's nice to know there are experts on hand to help you.
Keep your data secure
When you're dealing with data, you've got to make sure that it's secure. This is especially true in Europe where the GDPR sets out strict rules for collecting and managing data. Do your research before choosing your customer experience software. Make sure that they're GDPR compliant. Reputable service providers will carry the ISO certificate 9001/27001.
How to get the most out of your CX software solution
Your CX software solution can get you the feedback you need, but it's up to you to use it effectively. Before you even begin, you need to create a plan:
What do you need to find out about your customers' experiences?
Why do you need this information?
And finally, what are you going to do with the feedback once you get it?
Setting goals and objectives is the key to success. Check out the Netigate Success Centre for guidance on why setting goals and objectives is so important. We've also written a guide for creating great questions that will get you the feedback you need.
Next steps
Now that you know what to look for in customer experience software, why not give Netigate a try? With our 30 day free trial, you can test out our VoC software or customer survey software, for instance, with no strings attached. Good luck!