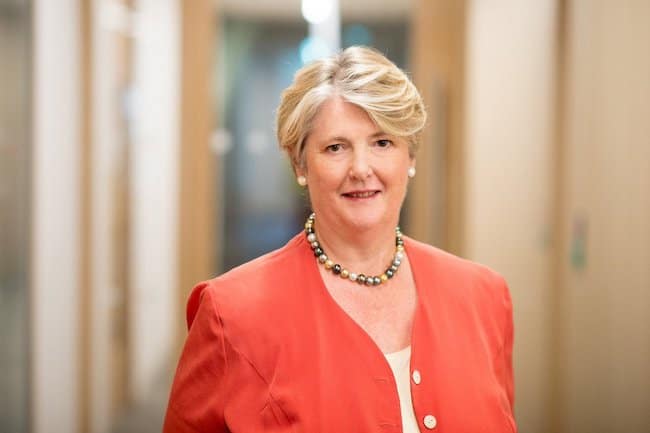 CEO of Amadeus Capital Partners, member of Court at the Bank of England, and board member at Glysure Ltd, Anne Glover is no stranger to positions of leadership. Specialising in finance and strategy, Anne has over 30 years of venture capital experience, and was awarded a CBE for her services to business in 2006. In a recent webinar, Anne joined us to share her wisdom on leading during the corona crisis, alongside David Wheldon, Berta Maso, and our own Tom Nyman. In this article, we share Anne's 5 tips for effectively navigating the pandemic and the impact it is having on business.
1. Stay calm and over communicate
The first and most important point is to stay calm. The world is obviously changing around us all the time, but we need to keep a clear head in order to react and communicate effectively. Employees, clients, suppliers—all of your stakeholders need to be kept up to date and your position needs to be stated clearly. Knowing where you're going is important. It gives people confidence in you as a leader.
2. Revise all plans from the bottom up
This is a time for bottom-up planning. Don't be afraid to think radically because that is, in fact, what's needed at a time of crisis. At Amadeus, we've spent a lot of time thinking about the company messaging, for example. Should people remain working at home? How do we manage this when some staff want to come into the office, and some definitely don't? In response, we have had to develop a series of high-level messages that go out to employees. We're not going to insist that our employees do something that they're not comfortable with. This messaging will then extend even beyond our employees and impact our clients, investors, and portfolio companies.
3. Establish a central scenario and act decisively
Related to bottom-up planning, you'll need to think about a central scenario which you can act decisively around. This will be alongside your more wider considerations of potential positive and negative outcomes of the crisis. Developing a central scenario will involve deciding how you're going to deal with your property, your staff, or your suppliers as the the situation develops. Clarity is key for everyone involved, and a central scenario will help you to achieve it.
4. Focus on well-being
Your people are your key assets, so it's important to focus on well-being, morale, and listening. This is true across all organizations and at all times, but it can be forgotten in a time of crisis. People's reactions will differ in response to crises. There will be 20% who are put into a spin. Another 20% will take charge and help you out. And then there will be 60% who are waiting to hear what the plan is. So expect a wide range of reactions and listen to them, treating them all as legitimate—because they are legitimate.We are also holding weekly all-hands meetings, which are a direct response to the crisis. These allow people to talk about their lives and their work. They're also useful for relationship building and getting leadership to work across boundaries.
5. Stay optimistic
Like the old saying goes, this too shall pass. We know that the world operates on a pendulum, and better times will come in due course. Indeed, we need to prepare ourselves for a period of recovery— perhaps a fairly long period. The leadership advice I share here will not just apply at the depth of the crisis, but probably for the next year.
---
How are your employees coping?
In times of crisis, it is more important than ever to understand your employees. The situation is changing day by day and organizations need to continuously collect feedback and data. At Netigate, we are currently offering a free survey so you can gather feedback from your employees. Contact us via the form HERE to get access to the template and read more about Pulse surveys. Alternatively, get started right away with your free trial.