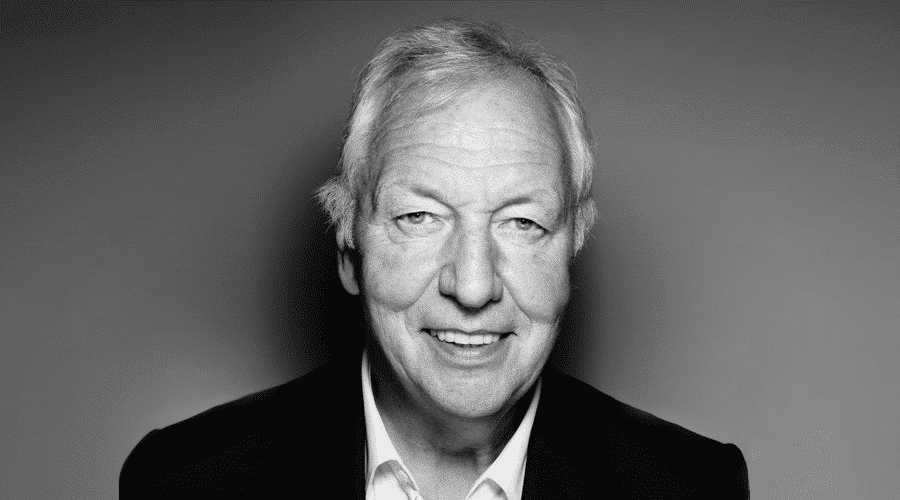 From Coca Cola to Vodafone, and Barclays, David Wheldon has held leadership positions at some of the world's most recognisable brands. Most recently CMO of The Royal Bank of Scotland, Wheldon has 35 years of marketing experience behind him.
In June, we invited David to speak in our webinar Four perspectives on leadership during the corona crisis, alongside Anne Glover, Berta Maso and our own Tom Nyman. In this four-part blog series, we will be summarising the wisdom shared in that webinar. Today, we share David's insights into leading and marketing effectively during a time of crisis.
Make data-driven decisions
Make sure you anchor all of your decisions on the facts that data brings you.
Use all the data you can. Historic data is hugely important for a marketer at a time like this. If you look back across previous crises, there's data going all the way back to the Great Depression showing that those brands which invested through a crisis emerged out the other side stronger and with a larger market share. And what I'm sure all marketers are finding is that people are rushing for the red pen to reduce any discretionary spend. Use data to fight that when it's right. Use data to focus on your customers and how they're feeling. Make sure you anchor all of your decisions on the facts that data brings you.
Prioritise
Let's insert the word 'ruthlessly' here. Everybody will have started with a plan for the year and that will, of course, have been revised several times by now. What this crisis has given people is a real opportunity to look deeply at the efficacy of marketing, making sure that the plan continues to deliver against the company's— and the customers'— needs.
Look after your people
Focus on your people and take care of them. Make sure you're communicating regularly and effectively. Internal communication is absolutely crucial here to make sure that all employees are on the same page and know what's happening every step of the way. Everybody is responding differently to this situation, so proactively addressing concerns as they arise will help people to feel better and work more effectively.
Define a clear narrative
You need a very clear narrative both internally and externally. What value are you offering to your customers at this time? How are you going to effectively deliver? How are you adapting to the situation and any changing customer and employee needs?
Practise humanity, humility, agility, and resilience
These behaviours are crucial for leaders to focus on. You need the humanity to recognise that this is a difficult time for all sorts of people. Some are being furloughed and others are losing their jobs. This is not a crisis that is shared equally. It's a crisis that is more difficult for some than others, and it's important to consider that when taking action. Humility, because there's always a lot to learn and it's now a time to listen. Agility, because you need to move fast and respond quickly to changes.
From a personal perspective: resilience. People are getting Zoom burnout and Teams burnout, for example. Ironically, the tech that's enabling us to continue communicating during this time, can also have a flipside. If you're dealing with this technology all day long, it can almost become more exhausting than a 'normal' day in the office. After all, gone are the usual water cooler chats and coffee breaks that help to keep us grounded.
Embrace the familiar but be prepared to adapt
You need to ensure that you're working across silos; after all, marketing is a team game.
There are many aspects of marketing that are evergreen, but what has changed is the number of channels available to us and the speed of the feedback loop— it's almost immediate these days. Courtesy of COVID, however, it's more difficult to measure what people need because the crisis isn't moving at the same speed for everyone. What has remained the same is that you have to continue to figure out what your audience needs. Be confident in your products and services and deliver them in the right way. Ultimately, the evergreen is still there but the circumstances are tougher. This a crucial time for marketing. You need to ensure that you're working across silos; after all, marketing is a team game.
Get to grips with what clients need
Let's define 'clients' in two different ways: Clients working with their agencies, and then clients within banking, the industry in which I most recently worked. Clients with agencies are going to want the same thing: delivery and everything done in a safe fashion. If you look, for instance, at the complexity of producing materials to do a TV advert, that's exponentially more difficult than it used to be and everybody needs to be kept safe and secure. I think clients have always been demanding more from their agencies, whatever the circumstances: better work, faster, cheaper. And under these circumstances I see the best relationships working more from the basis of the perceived and actual security that they will continue. That means respecting the revenue earning needs of an agency as well.
In the banking industry, clients want support and thats what they're getting: Support, encouragement, and loans where they're available. It's great to see the banks in the UK responding and giving people payment holidays when they need them. I admire how some companies have flexed to the needs of their customers since the onset of the pandemic.
To watch the webinar and view the full discussion, click here.