Seminars, new customer events, trade fairs, or Christmas parties—every event is an excellent opportunity to present your company and your products. They should, therefore, be carefully planned and implemented, and survey software can be an excellent tool for helping you in your event planning.
Invitation management and event planning
Professional invitation management stands at the start of a successful event. With online questionnaires you can optimise your invitation management, manage acceptances and rejections, and send automatic reminders.
Distribute an email providing your customers or employees with access to the invitation and a registration form, via which binding registration takes place and personal data is requested.
In addition to the registration you can obtain valuable information for the further planning of the event. Ask the participants for example whether they require a hotel room, what their hopes and expectations for the event are, and whether they have any dietary/catering requirements.
Planning in advance
You can also utilise questionnaires in advance of registration for event planning, by requesting information on preferred dates and event locations, for example.
If the participants are able to select from multiple event dates and locations directly when registering (e.g. with training courses) then it is possible with an online questionnaire to indicate that fully booked dates and locations are no longer available for selection.
All registration data obtained through the online questionnaire is clearly presented and available in an up-to-date form, and can be filtered according to various criteria. You can sort for example according to event locations, event dates, departments, positions, branches, etc.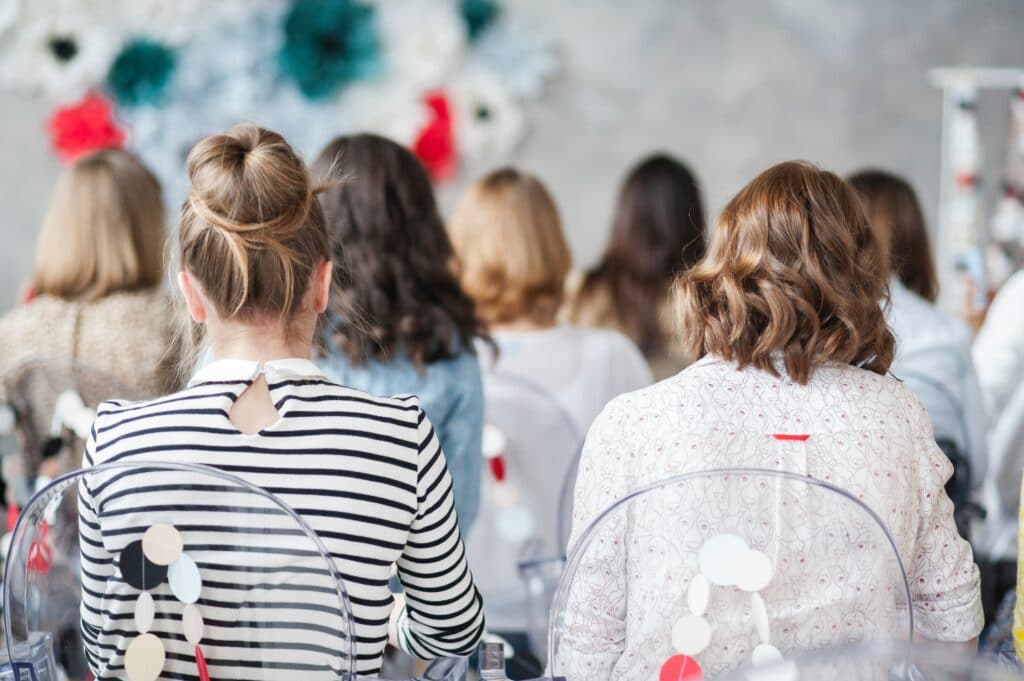 How to use surveys during the event
Why wait until the event is over to gather feedback? It is also possible to utilise questionnaires during an on-going event. The mobile accessibility of the participants and the availability of the responses in real-time affords numerous opportunities to successfully conduct questionnaires at events.
Live voting at your event
You can conduct online questionnaires in order to hold live voting at conferences or other events, or to obtain a picture of the opinion through the use of a short poll. Send your questions to participants by SMS, publish a QR code or send a link to the questionnaire to the attendees.
They are then able to respond directly to the questionnaire via their Smartphone or tablet. The results are available in real-time, can be tracked live and integrated into lectures. You gain content on an up-to-date basis and the participants are personally involved.
Questionnaires at the event location
If you obtain feedback from your participants during an on-going event then you also gain the opportunity to react in a timely manner and if necessary adjust the course contents. Are the training participants satisfied with the content on offer? Do they like the lecture style? Have any related questions arisen? Prompt your participants to provide anonymous feedback – a link to the questionnaire can be distributed by link, QR code, email or SMS – and the survey can be taken directly on any mobile device.
Another option is to approach visitors at events—e.g. trade fairs—and collect feedback on the go. In this way you can obtain appraisals and comments on your trade fair presence directly, ascertain whether your focal themes are being well received, and determine how your products and brands are being evaluated as a whole.