The World's Leading
Survey and Insight Platform
Voice of Customer
Customer centric companies meet survey and insight specialists
Voice of Employee
You've got the people. We've got the technology
Net Promoter Score
Get the data you need to make insightful decisions
Powerful Survey and Insight Engine
Professional Online Survey Solution
Netigate provides a professional online survey solution used by more than 2 000 companies of every size and within all economic sectors to generate valuable feedback from their customers and employees.
Trusted by thousands of companies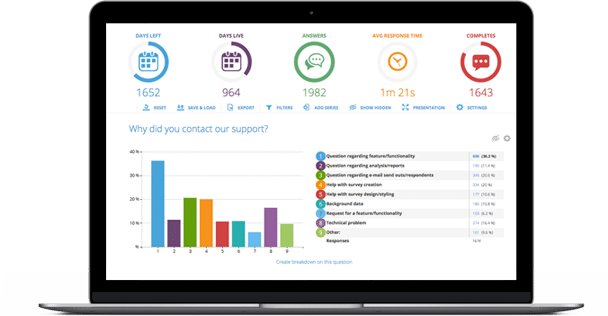 Voice of Customer
Get the insights you need to make data-driven decisions
Our Voice of Customer Solutions enable you to understand the way your customers interact with your products or services and how the think about them.
Voice of Employee
Employee development made simple
Our Voice of Employee Solutions enable your organisation to capture and analyze employee feedback, and provide you with the insights you need to make decisions that foster employee retention, engagement, and productivity.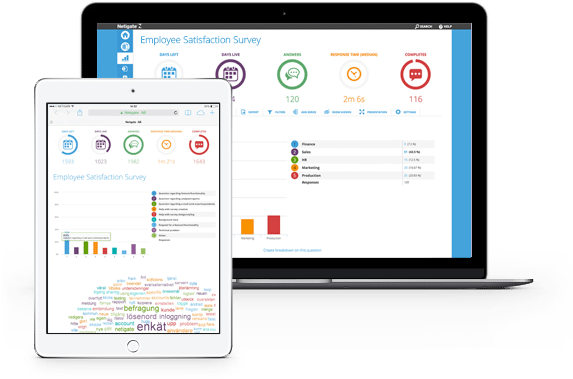 Net Promoter Score
Get the data you need to make insightful decisions
Our popular Net Promoter Score Solution makes it easy for you to find out where you stand with your customers and gives you the insights you need to act and improve.