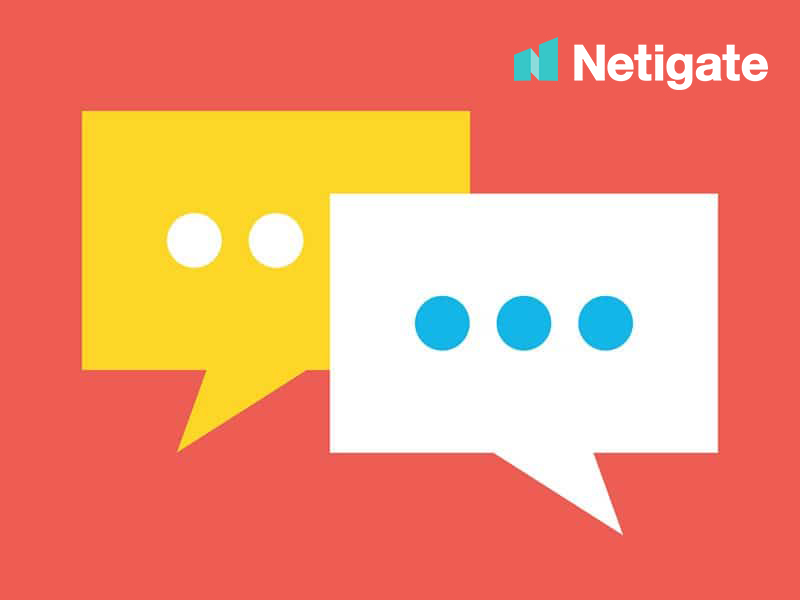 Regardless of who you ask, you are likely to get the same reply. All great CEOs and managers of the world will agree on this important question and this will not be a surprise to anyone:
Good customer service is critical to the successful development of your business – and a key ingredient is asking for feedback.
Customer service may look different depending on the business in question. Yet whether you have service staff working on the floor, a manned customer service desk that is open during normal business hours, or if you choose to go for an internet-based 24-hour chat function, you always need to carefully consider what type of experience you like your customers to have when they visit.
The best solution is, of course, is trying to cater to the preferences of the individual.
For example at Netigate we provide a survey platform, with a wide variety of Voice of Customer survey solutions.
However when you visit our website you are also offered the opportunity to chat with an expert. We try to make sure that the friendly face in the chat window is accompanied by quickly written messages that are straightforward, positive, and polite.
1. Availability is crucial
Improving availability via chat, phone, email or even in person is key for customer service. When a customer has a question or issue, ideally they want an answer right away, or at least know that someone is on the case. Lack of availability may ultimately lead to loss of customers and we certainly don't want to risk that!
A customer service desk where questions may be asked and passed on to the right person increases efficiency and credibility, since it provides optimal service with minimum effort from the customers.
2. Honesty builds trust
Clear answers are wonderful. However, sometimes you will receive a question that you haven't been able to foresee and that will put your service mindedness to the test. To admit that you don´t know and instead offer to find out is far better than making up an answer in an effort to save the situation. They'll see right through you and turn somewhere else instead.
3. Secure customers are happy customers
Your customers need to know that they can rely on you. This is what makes them come back for more. "The customer is always right" is an unwritten rule and if you manage to make your customers feel this way when they contact you, you have clearly done a good job with your customer service!