The workplace has changed drastically in the last decade. Millennial employees operate and think differently than the retiring baby boomers. The expectations towards a great employer are fundamentally different and the way companies need to operate changed. Managers need to lead their employees in other ways too. Here we explore some of the employee engagement trends for the coming decade. The war over talent is only becoming more competitive and the process for recruiting top talent has already changed significantly.
Therefore, employee engagement and employee satisfaction is more important today than ever before. Getting negative reviews on Glassdoor or other employer review portals can damage your reputation. This can dent your chances of attracting the right candidates.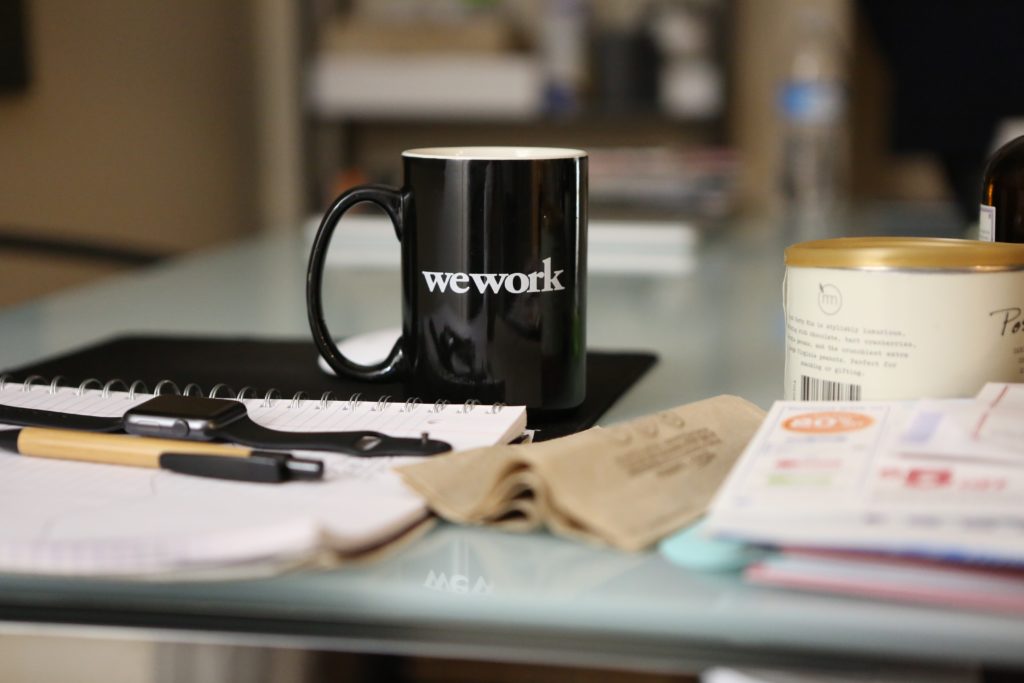 We looked into the top 6 employee engagement topics and want to give you some useful take-aways that will help you as a recruiter and business. When candidates look for jobs today, their immediate go-to resource is social media, particularly LinkedIn. According to LinkedIn, there are approximately 2 billion millennials worldwide today. And, 87 per cent of them actively use LinkedIn for job searches. Furthermore, millennials make up approximately 38 per cent of LinkedIn's user base.
What are the top 6 employee engagement trends in 2020?
1. Be transparent and open with your workforce
Having a higher share of younger employees will put another level of expectation on your accessibility. This goes both for individual managers and the transparency as a company.
Engaged employees highly value an open and constant communication, both from and to their manager. Hierarchies matter less and less and open door policies evolve more and more. Meetings can be more informal. A solution can often be found over a quick chat between coffee machine and printer. Younger employees also want to have the opportunity to speak up and give feedback for improvements without being seen as overly critical.
The workforce of today is more interested than ever in a company's financial performance, development and improvements. They want to know how they can make things better and bring the business forward as a team. The good thing that follows from this is an interest in measuring their own performance. There is a value in structures and systems, where employees clearly can see their progress. Of course transparency around the measurement criteria that are relevant as individuals are key. Using dashboards, information screens, and regular meetings are all good ways to transfer information about general business performance. Regular feedback to your employees is great for personal improvement. It also links to the wish about development and learning, that we look into further in point 3 below.
Takeaway tip: Talk regularly and with transparency about the company's performance and also how the employee can contribute to results. Be accessible to answer questions, meet worries, or improvement proposals. Millennials want to contribute, participate, and are not too worried about changing things.
2. Give work meaning and purpose
In times where the world turns towards sustainability and downturns are shaking the world's biggest economic players, the wish for meaning and security increases. Engaged employees want to know what company's vision is and where you are headed. Financial performance and earning money doesn't motivate an employee on a deeper level if they don't hold stakes in the company.
Why am I going to work every day? What can I contribute to the bigger picture? Those are the questions that are highly relevant going forward. As Simon Sineks says in his famous speech: "It start´s with the why". A real evergreen and highly recommended text to understand the motivational power behind a why.
Takeaway tip: Inform with clarity about company goals and visions beyond financial targets. If you have not established such goals, make sure you take time to do this. It can also be wise to involve some of your employees as ambassadors in this work.
3. Let employees grow and establish a development strategy
Gone are the days when employees were fairly satisfied with a 9-to-5 job, a regular paycheck, and a steady career path. Rather, millennials are looking for opportunities that shape their careers and let them grow personally. They expect that learning and development are part of companies' values to stay competitive and to keep up with the latest developments in technology and working methods.
Limiting training to the onboarding is not sufficient anymore. Today's workforce appreciates development measures that fit their individual needs and both make them progress in their career and help develop the company. Both direct managers, HR and Talent Management play an important role in this.
In fact, according to a study published by Gallup News, millennials rank advanced career opportunities as their number one drive for making career decisions. Therefore, it's safe to say that millennial workers likely won't stick around in a job or in a company that doesn't offer the opportunity to learn, grow, learn new skills or advance. Companies should invest in educating employees and keeping them informed about the available advancement opportunities in the company or projects they could participate on to learn new skills.
Takeaway tip: Take the time to speak with employees about their aspirations and goals. Make it possible for millennials to see themselves at your company over the long term. This will not only keep them engaged, but it will also prevent them from looking for other opportunities elsewhere. Some companies also offer personal development and skills training programs to help employees learn new skills.
4. Allowing work-life balance
Work-life balance is a big issue today. This is because most families have become two-income households. When both parents and spouses have jobs, the need for flexible jobs in order to keep up with family and household responsibilities is more important than ever. Many baby boomers claim that "working from home" is young millennial workers simply being lazy. However, companies and employers are seeing the value of work-life balance, many with specific policies to support this. Studies have shown that a flexible work-life balance results in less sick days and reduces employee burnout . Additionally, telecommuting has proven to increase productivity.
As a result, many companies are offering flexible work hours, fringe benefits, and telecommuting options to employees. Furthermore, it also shows millennial employees that the company cares about their careers and personal lives. As a result, the last decade has led to greater understanding of employees' work-life balance needs and will only continue to matter in 2020. More companies are researching ways to allow employees to work in a way that best suits their personal and professional lifestyles.
Takeaway tip: All in all, employees want to be in control of their own time management. Therefore, employers must learn how to accept this and allow employees to work at their own pace and when it best suits them while still remaining productive and professional.
5. Give transparent employee feedback and encouragement
Employees want to receive recognition and feedback, even when it's negative. The truth is, that many employees often feel ignored by their managers. This not only leads to low morale, but it also reduces productivity. In fact, studies have shown that employees are twice as likely to become disengaged with their work when they feel ignored by their managers. So to provide feedback and recognition to employees on a regular or even a weekly basis, has shown to significantly increase productivity and engagement levels. Employees are 30 times more likely to work harder if they receive regular feedback from their managers. This is particularly clear for feedback that focuses on an employee's strengths. Furthermore, most employees prefer regular feedback than annual performance reviews. This is because employees—particularly those under the age of 30—believe that receiving feedback when it matters most leads to the most meaningful actions.
Takeaway tip: Regularly taking time to provide feedback to employees is a simple way to increase morale, productivity, and make employees work harder. Investing in an employee feedback tool can help companies, managers, and HR teams monitor and collect employee feedback as well as organize annual performance appraisals and/ or reviews.
6. Provide employees with the tools they need
There is nothing more frustrating for an employee than to be asked to do a job that they cannot do well, due to a lack of resources. This is the same as setting employees up to fail. Rather, employers and companies need to invest in and make the effort to provide employees with the tools and tech resources they need to perform their jobs efficiently. Also don't forget to provide training for everyone. This is perhaps most important when introducing a new technology – don't assume that everyone can easily understand and use a new tool.
Takeaway tip: Not every new technology will be right for your company so take time to evaluate what will be most useful and efficient. Also ensure technology is used in the right way—especially as old technology fades out and becomes obsolete. Adequate resources will keep employees interested, engaged, and performing their best.
Finally, when arming HR teams and managers with the right tech tools, they spend less time performing administrative tasks and focus more on improving the employee experience.
How can you make sure that your employee engagement and satisfaction is on the right level?
In order to help monitor, analyse, and measure employee satisfaction and employee engagement levels, many companies have adopted technological tools that will help in collection and tracking this data.
Become a forward-thinking company that effectively measure employee engagement levels, satisfaction, and the overall employee experience. This will increase morale and productivity, and also reduce turnover rates. There are a number of technical solutions for this:
employee surveys,
real-time employee feedback tools, and
machine-based employee engagement technology
All in all, HR teams can truly make a difference in employees' lives and careers. By making the employee experience one of the company's top priorities, and investing in tools and technology to help HR teams, you can positively impact the organisation as a whole.
What are your employees saying?
Find out what employees really think by taking advantage of Netigate's employee engagement solutions. Speak to us about our solutions, such as employee surveys, 360 Feedback, onboarding and exit surveys. We cover all aspects of your employee feedback programme.