One question I often hear when working with Netigate customers or speaking at an event is; "How often should we survey our employees?"
Unfortunately, there's no such thing as an ideal cadence. Pulse surveys once a month? Or perhaps something more structured and formal twice a year? It really depends on your company, your company's current state, and what you're trying to achieve. Before you decide on a tempo, there are a number of factors your Human Resources department needs to consider when rolling out an official feedback program.
The size and demographic distribution within the organisation

How feedback-receptive not only the leaders but also the employees are

Does the organisation have a

clear plan

how to use the feedback?
This last one is the most important; if you aren't able to take action on the survey results, it's just not worth doing it. Employees will lose trust in the organisation if they feel their feedback isn't being addressed. But if you're committed to reviewing the responses and have a plan for how to implement potential changes. Here are some suggestions for how to think about structuring your employee surveys.
Benefits of frequent employee feedback
Who can argue with giving your employees a voice? Your employees are the heart of your organisation and by hearing their feedback, you empower them to take an active role in creating and evolving your workplace culture.
In additional to improving the workplace culture, surveys also contribute to an overall better culture of feedback in the organisation. Conditioning employees to provide continuous feedback prompts better quality survey responses.
If you want to set up pulse surveys (traditionally defined as more than once or twice a year), then it's important to establish a baseline engagement metric (through a more comprehensive employee engagement survey). And then use the pulse surveys to follow up on important areas of improvement uncovered in the more comprehensive employee engagement survey. You can then keep the pulse surveys brief and focused on one or two specific questions or areas. That way it's easier for employees to commit a brief amount of time to participate.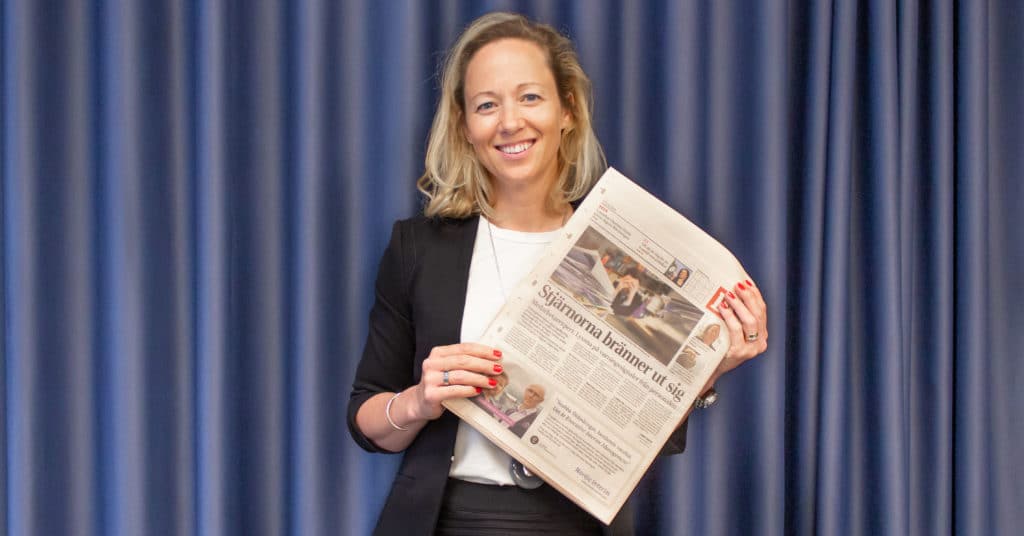 Whatever tempo your organisation decides, be sure to communicate this to employees. Having the CEO or Head of HR bring this up in the company All Hands or regular meeting serves as better preparation than a random email in an employee's mailbox.
I advise the managers I speak with to take this implementation seriously. This doesn't necessarily mean hiring a Chief Experience Officer. But if you want higher employee engagement you need to start crafting a better overall experience for your employees. The insights that lead change come from surveys. The consulting firm Deloitte predicted in their 2016 Global Human Capital Trends report that creating a better employee experience would be the primary challenge for HR managers.
Beware employee engagement survey fatigue
But before committing to a high-frequency survey plan, consider if your organisation is in the right place – and is the right size – for this kind of approach. It takes considerable resources for large corporations, with hundreds of thousands of employees, to implement a functional feedback process of any kind. Consider pulsing only parts of the organisation – or even a specific target group.
One risk with frequent surveys is decreased response rate. The lower the response rate, the less reliable the data. That's why I encourage our customers to think strategically when designing an employee engagement survey.
Sending a survey just for consistency or tempo's sake will backfire. Are you making the best use of the surveys you've previously sent out? Have you reported back to the organisation on the results and outcomes from past surveys? If not, then it might be worth pausing or skipping a scheduled send out until you can dedicate time to understanding the existing feedback.
Experiment to find a feedback process that works
It takes a little tinkering to find what works best for your organisation. You could start with an simple eNPS survey of "How likely would you be to recommend this organisation to a friend?" and then leave an open-text field for more qualitative data.
You can also experiment with transparent and anonymous surveys. While it's admirable for workplaces to strive towards a culture of transparency. We as humans are more conditioned to give honest feedback when we don't have a name attached to it. So it depends on where your organisation is and the level of transparency in your company.
Conversely, it can be helpful to qualify an individual's responses based on historical data, so you can see if there is a deviation from the norm. But understand that a transparent workplace takes years to build up.
In addition to the above points, it's critical to have the support of senior leadership before implementing any employee feedback program. I often say that if you can get buy-in from the CEO and have them excited about feedback, then you'll see a trickle-down effect that increases response rates.
We all want to work in organisations where we feel happy, productive, and engaged. Regular surveys can help make this a reality if you are willing to invest in the time to set them up and incorporate the feedback. Ultimately, your survey process should be as unique as your own organisation.
If you are looking to get started with employee surveys, have a look at the VoE software.