Renowned SaaS entrepreneur to join experience management organisation's board to propel strategy forward.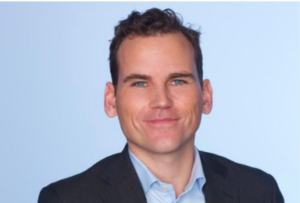 Netigate, one of Europe's leading experience management organisations, announced today that Axel Kling, the co-founder and former CEO of Snow Software, is joining its board of directors as Chairman. Kling will step into this pivotal governance role to steer the board's agenda, support the shareholders' goals, and enable the company to continue an ambitious growth trajectory. 
This news comes during a period of rapid expansion for Netigate. In August 2022, the company announced that the Nordic-based private equity firm GRO Capital had become the new majority shareholder. Together with GRO, and now with Kling at the helm of the board, Netigate will continue to provide customers with innovative experience management solutions backed by cutting-edge technology and human expertise.  
Kling will partner with the board and Netigate's CEO, Mikkel Drucker, to set the strategic direction and keep the leadership team laser-focused on reaching priorities. He also aspires to act as a sounding board, a spokesperson, and a connector for the CEO and rest of the leadership team to facilitate smooth operations. 
Axel Kling, Chairman, comments: "I was really compelled by the customer challenge Netigate is solving. We tend to get absorbed with what I normally call inside out thinking: mainly focusing on our team or company objectives without looking outside of this reality. The more we grow, the more we have to be able to step outside of our own little bubble and look at ourselves from the outside in—this has always been my quest during my career. Netigate offers a solution to this universal problem: a platform to ask the right questions, to capture opinions and feelings, and ultimately, to give every voice value. Everyone talks about the need for data and the importance of seeking feedback, so it's exciting to join a team who walks the talk."
"Netigate will undoubtedly prosper from Axel's exceptional history of scaling an international company and elevating it from a start-up to a rapidly growing mature organization," says Mikkel Drucker, CEO of Netigate. "I'm eager to work with Axel and humbly anticipate learning from and being inspired by his achievements."
"We are very excited to have Axel on our board," adds Lars Lunde, Partner at GRO. "His extensive experience in building and growing SaaS companies will be a great asset as we continue to expand Netigate's presence globally."
Kling co-founded Snow Software in 2001 and led the company as CEO until 2019, building the company into a Gartner quadrant leader with 800+ employees, turning over $150M+ a year. Kling remains on the board of Snow and has since 2019 assumed various board positions for SaaS companies on ambitious growth paths. 
About Netigate: Netigate is a Swedish experience management organisation known for their all-in-one, easy-to-use survey solution combining AI-powered analytics with human insight.  
Netigate's ultimate goal is to inspire employee and customer experience professionals to take action and improve business performance through authentic understanding of people.  
Netigate was founded in Sweden in 2005. The organisation is over 150 employees strong and headquartered in Stockholm, with satellite offices in Berlin, Frankfurt, Oslo, and Warsaw. Netigate is currently partnering with over 1500 customers of various sizes and industries who share a common commitment to improving experiences by giving every voice value.  
For more information, visit netigate.net or follow @Netigate on LinkedIn.