Closed loop feedback refers to when a company implements measures based on feedback from a customer. It involves direct or indirect follow-up on the customer's concerns or praise to ensure a positive customer experience.
This kind of follow up is versatile and can be used it at different touch points along the customer journey. This also helps create a continuous flow of updates. It's therefore important to keep collecting, analysing, and sharing the insights internally within the organisation. This way the organisation can continually improve on the back of customer feedback.
Why you should use a closed feedback loop
Several studies show that closing the feedback loop often leads to reduced customer churn, increased customer loyalty, and increased performance among employees. Furthermore, it can help to minimise the effort customers have to put into interacting with company.
A study from Gartner shows that 65% of those who had a negative experience with the customer service at a company spread negative publicity to others. Among those with a positive experience, only 25% spread positive publicity further. The studies illustrate how important it is to be fast, service-oriented, and proactive. These aspects help to avoid unnecessary negative word of mouth that can lead to customer churn and less new sales.
Research from Bain & Company shows: it generally costs a company six to seven times as much to acquire new customers as it does to retain existing ones. Marketing Metrics also completed a report showing that the probability of selling to an existing customer is generally 60-70%. In comparison, the probability of selling to new customers is only 5-20%. This demonstrates how important it is to retain existing customers.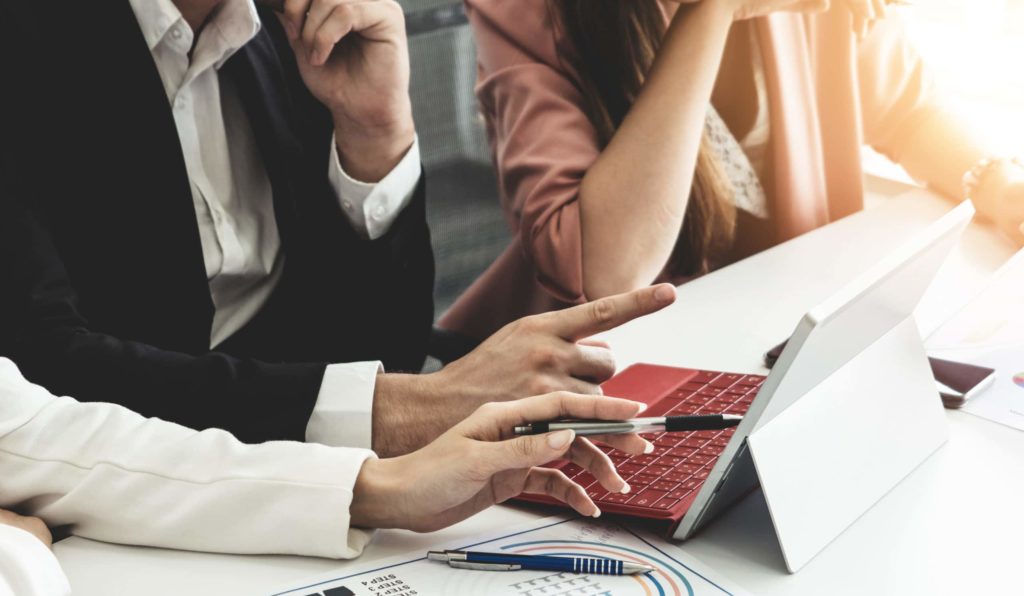 When to use this process
In general, you can use the closed feedback process at any point of contact with a customer. The main factor influencing when and how you can use closed feedback loops is quite simply your own internal resources. It takes time and effort to conduct follow-ups and run a closed loop system effectively.
One recommendation is to start small. Implement feedback loops in specific parts of the company to gain experience over time. This will help to create a larger and more comprehensive overall feedback loop. As a result, you improve processes internally and open up the process to essential contact points in the organisation.

How to design a closed feedback loop
The closed loop feedback process starts with finding relevant contact points along the customer journey, at which you want to focus on good customer experiences.
As a next step, you should design relevant questions with the aim of uncovering what creates dissatisfied customers. This is necessary so that one can address the challenges the moment they arise. For example, it could be in the form of an SMS after a call with customer service, a pop-up with a survey after a product purchase online, or asking for a short feedback on a service you have received.
When it comes to what questions to ask, studies show that one of the strongest drivers of disloyalty is the effort customer have to put into interacting with your company. This could mean they had to call customer service several times before an issue could be resolved, for instance. In other words, it is desirable for you to minimise the effort customers have to put into every touchpoint with your business.
This is where we speak of the Customer Effort Score (CES). The Customer Effort Score is a reliable and easy metric to use. The method measures exactly what is detailed above: the amount of effort costumers have to put in to achieve their goals with your business.
Things to consider when closing the loop
A closed feedback loop is only one of many good methods, but is a comprehensive, essential tool since it is simple, versatile, and can give your business a lot of value. On the other hand, it only measures specific contact points in the customer journey and cannot help with an overall picture of the business in the same way as an annual customer survey can.
Therefore, we recommend always having a good interplay of different measurements to take the most advantage of the insight and feedback you get from your customers. This means integrating several methods like puzzle pieces into a larger feedback system that works specifically for your needs.
Furthermore, closed loop feedback will only be a success if you implement the changes based on the data you collect— and then evaluate if positive change actually occurs. This is where the interplay of measures comes in— for instance, evaluating progress with smaller pulse surveys.
---
Do you want to get started with your customer survey journey? At Netigate, we help our customers understand and improve their customers' experiences with smart solutions. Contact us today and we will tell you more!