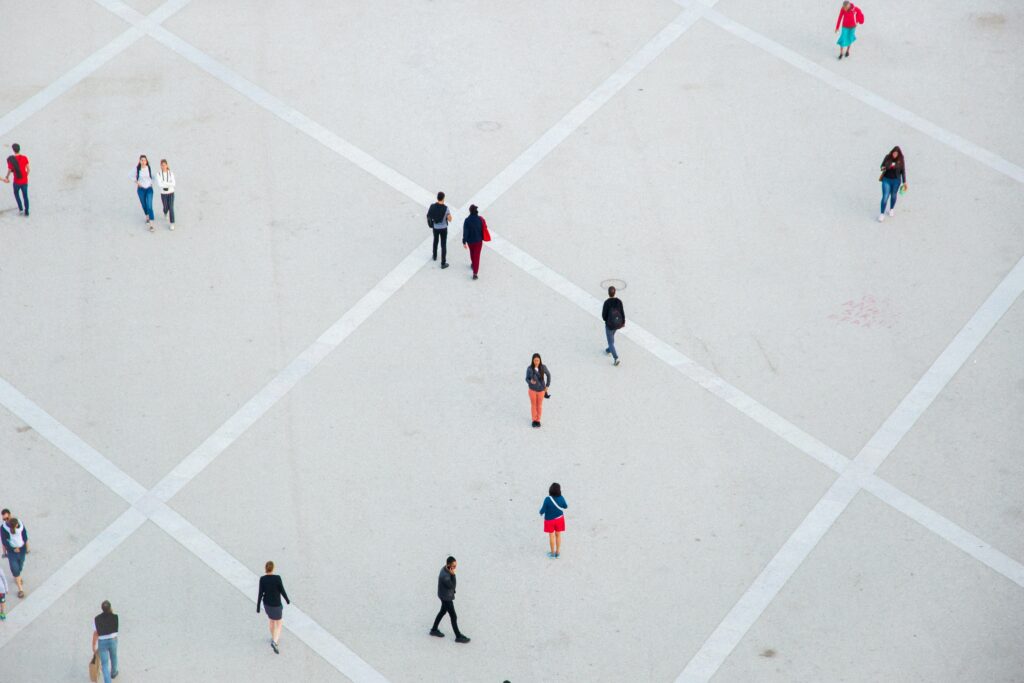 In the spring of 2023, Netigate conducted a survey asking 81 CX professionals about their approach to CX in 2023 and beyond. We asked them about the challenges they currently face and their plans for the future. The resulting customer experience trends report is built around their responses to our questions.
---
Download the full Future of CX report here to get a detailed breakdown of the trends.
---
Trend 1: CX teams are using artificial intelligence to speed up their response time
Artificial intelligence is revolutionising the customer experience by helping businesses to deliver more efficient service, and respond to feedback, faster.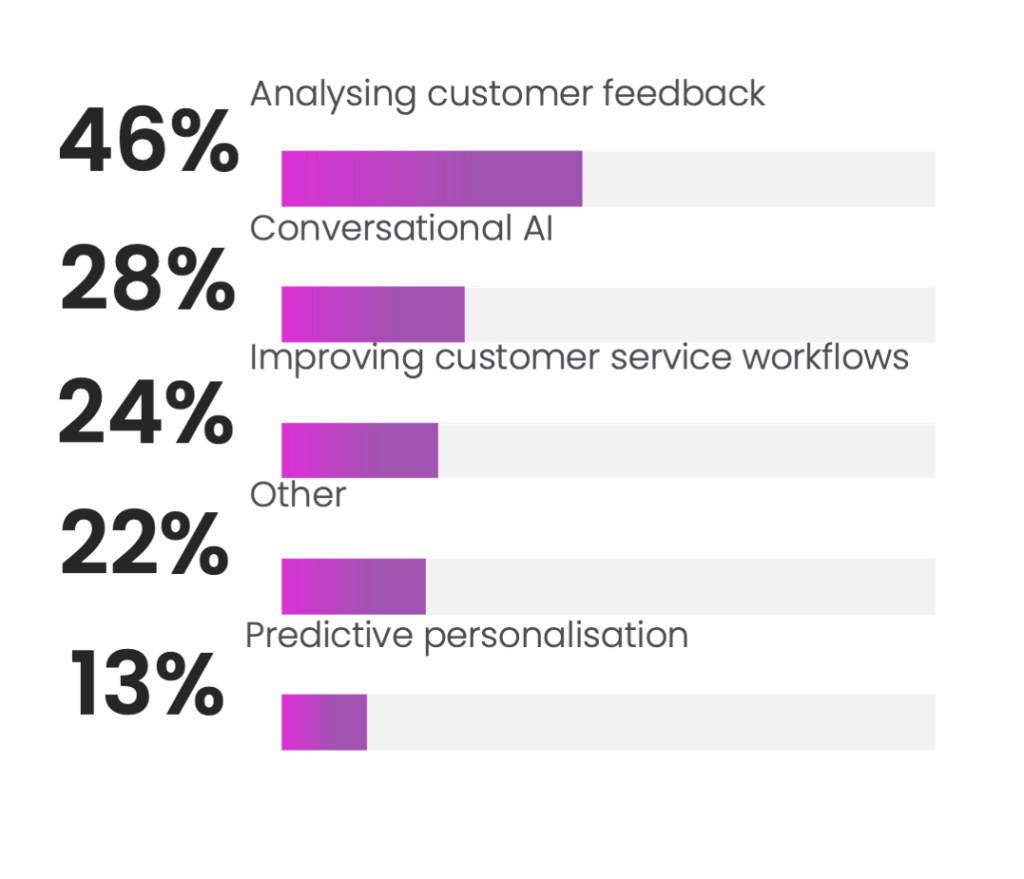 According to our research, 46% of CX professionals are using AI to analyse customer feedback.
With software like Text Analysis and Quick Analysis, businesses are able to save time and resources when it comes to sorting through customer feedback.
From sentiment analysis to keyword extraction and topic classification, companies can act on written customer feedback quicker than ever before.
28% of respondents said that conversational AI is being used as part of the CX strategy at their company. And it's likely that this figure will continue to grow, with 53% of US adults already choosing to make use of AI chatbots.
Trend 2: Increasing customer satisfaction is the key goal for CX professionals
According to the American Customer Satisfaction Index, customer satisfaction is a strategic company asset that should be optimsed. And for the second year running, increasing customer satisfaction is the top goal of CX professionals.
This makes a lot of sense. Satisfied customers are more likely to be loyal ambassadors for your brand, bringing repeat business and driving increased revenue and growth.
Trend 3: Many CX professionals are using Customer Satisfaction Score (CSAT) feedback data to inform their CX strategies
We asked our respondents what kind of customer feedback is being collected by their companies to inform their CX strategies. CSAT, NPS, and customer service feedback came out on top.
What kind of feedback are businesses collecting to inform their CX strategies?
CSAT (75%)
NPS (69%)
Customer service feedback (61%)
Product/service reviews (46%)
Social media comments (46%)
Website feedback (44%)
Complaints and bug reports (44%)
Sales feedback (39%)
Onboarding feedback (31%)
Trend 4: Businesses are making product and/or service improvements a priority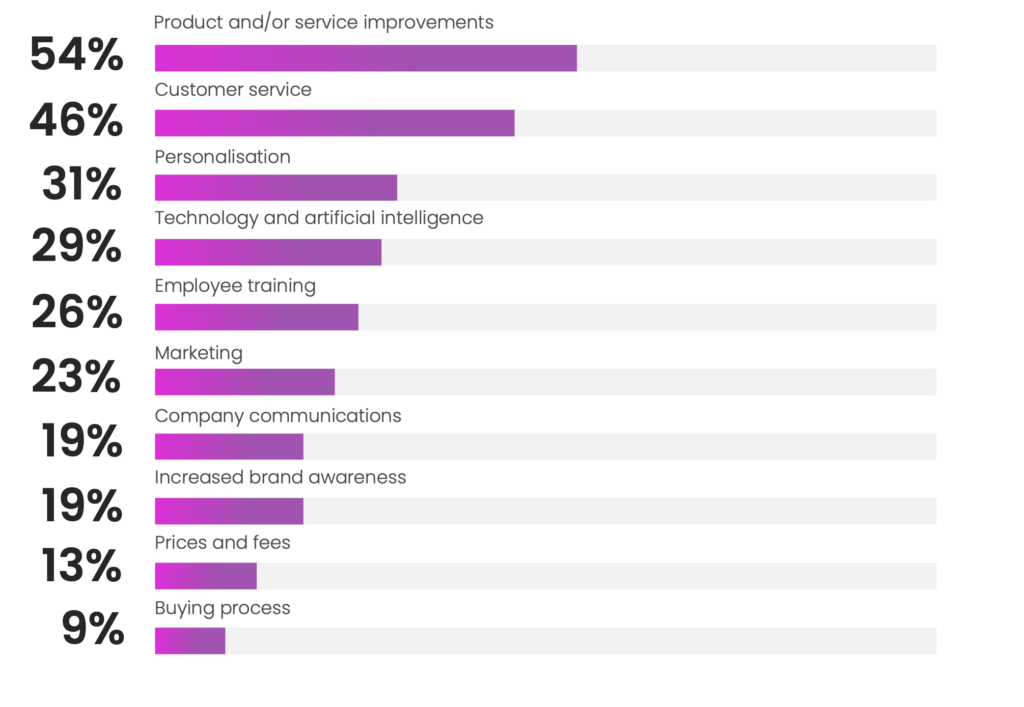 For 54% of businesses, making improvements to their offering is a key focus area in 2023.
These improvements can also positively impact revenue. If a customer is satisfied with a product or service, they're more likely to leave a positive review– which could boost sales by 12.5%.
Trend 5: Many CX budgets are remaining steady or set to increase
According to Forrester's 2022 Budget Pulse Survey report, 82% of CX leaders predicted that their budgets would rise in the following 12 months.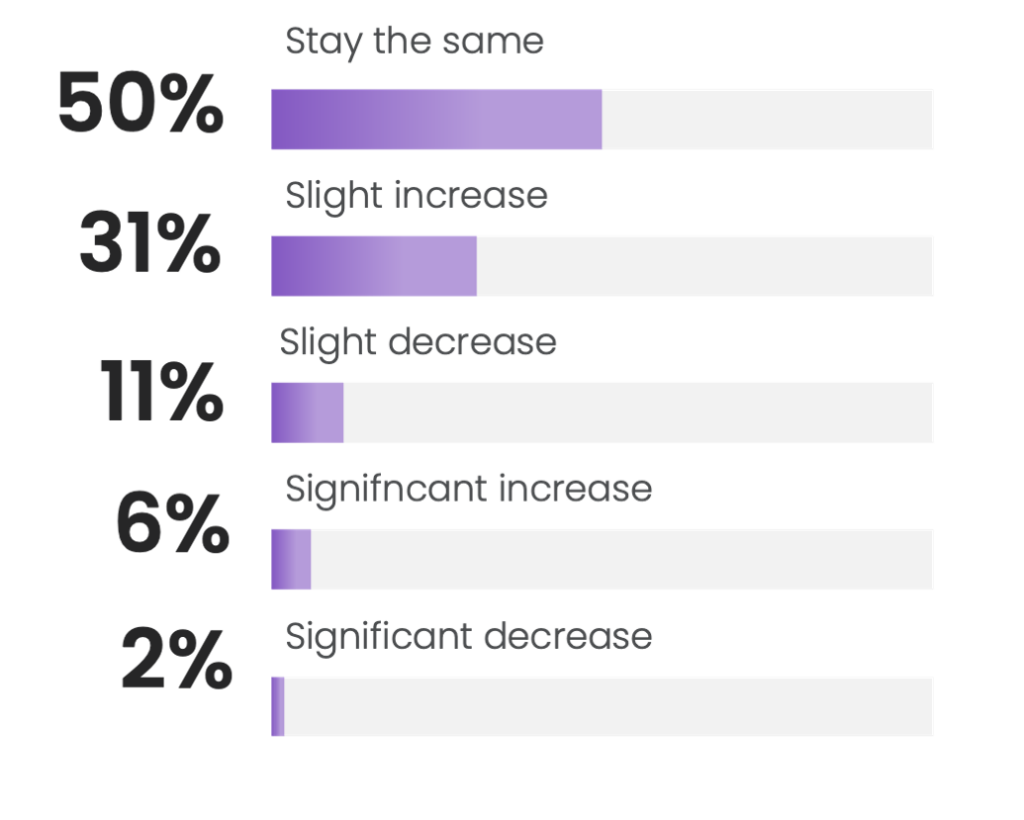 Our research shows that this has been the case for 38% of our respondents, who said their budget would see either a 'slight' or 'significant' increase in 2023.
Since we began publishing this report in 2021, the number of respondents who said their budget would stay the same has remained steady.
Only 2% of respondents said their budget would decrease significantly.
Trend 6: Customer journey mapping looks set to become a bigger priority in 2023
Understanding and optimising the customer journey is essential for businesses to be able to deliver a satisfying and seamless experience for their customers.
This makes it all the more interesting that 43% claim not to have mapped their customer journey.
But this looks set to change…
According to Forrester's 2022 Budget Pulse Survey report, it appears that 71% of businesses are planning to increase their spend on customer journey mapping tools in 2023.
---
Want to read the full report? Get it here.
---