It happens to even the best companies: One day a customer decides to go—leaving one business behind for another. For business owners and managers, this is like watching your favourite sports player leave for the opponent's team. The good news, however, is that customer retention doesn't have to involve this much drama and there are steps you can take to win back lost customers.
In a case study involving 53,000 customers in 2015, the average customer lifecycle value increased by 11%. This indicates that rather than putting out fires, it's best to make sure you can prevent them in the first place with the right precautions. Statistics show that in many cases, customer churn could have been prevented. Churn management allows you to read the warning signals before a customer decides to leave, and potentially win them back just before they do.
Why customer churn is bad for your business
You might ask yourself: Why put in all the effort to retain customers when I can just get new ones? Doesn't it balance out in the end? Not entirely. It has been shown that increasing customer retention rates by 5% could boost profits from 25% to 95%. It is easier, cheaper, and safer to focus on keeping customers you already have than to continuously invest in attracting new ones.
First of all, customer churn is costly. Acquiring a new customer costs five times more than retaining an existing one. But it does not simply cost money, it also costs time, effort, and resources. To illustrate, let's compare the positives of keeping customers with the negatives of customer churn.
As mentioned before, customers who stay on are loyal to your brand, which also means they are more willing to continually invest more in products and services. This also helps with your general reputation: Satisfied customers will recommend your business and write positive reviews. Unhappy customers, however, may spread bad word of mouth or reviews.
Customers who stay with you give you an indication of their overall satisfaction and their brand loyalty. On the flip side, this means that customers leaving can give you some insights into the the negative factors that prompted them to leave. This will be essential in trying to win customers back. For now, however, let's focus on why customer churn is bad for your business.
Why do customers churn?
Customers churn for many reasons. While customer churn is not always bad—there is also positive churn when the agreed / expected outcome is achieved, as in healthcare, for instance—understanding why customers churn can help you identify faulty areas of operation and in turn fix them to keep customers satisfied or win old ones back. Some of the key reasons behind customer churn include:
Poor customer service
Nonexistent or failed onboarding
Lack of perceived value
Poor market fit
Involuntary churn (i.e. automated payment fails, thus ending a subscription)
Personal reasons (i.e. moving to a different place, less monetary means, etc.)
How to win back lost customers: 4 steps
We have composed a checklist of measures to try. After all, it does not mean that the business relationship has completely failed; rather, you can consider it as temporarily inactive. You basically extend the customer journey. You still know your (former) partner better than any other of your competitors. Therefore, in order to bring the relationship back to life you can build on and make use of the obtained data. Analysing the reasons behind customer churn brings you one step closer to figuring out how to win them back.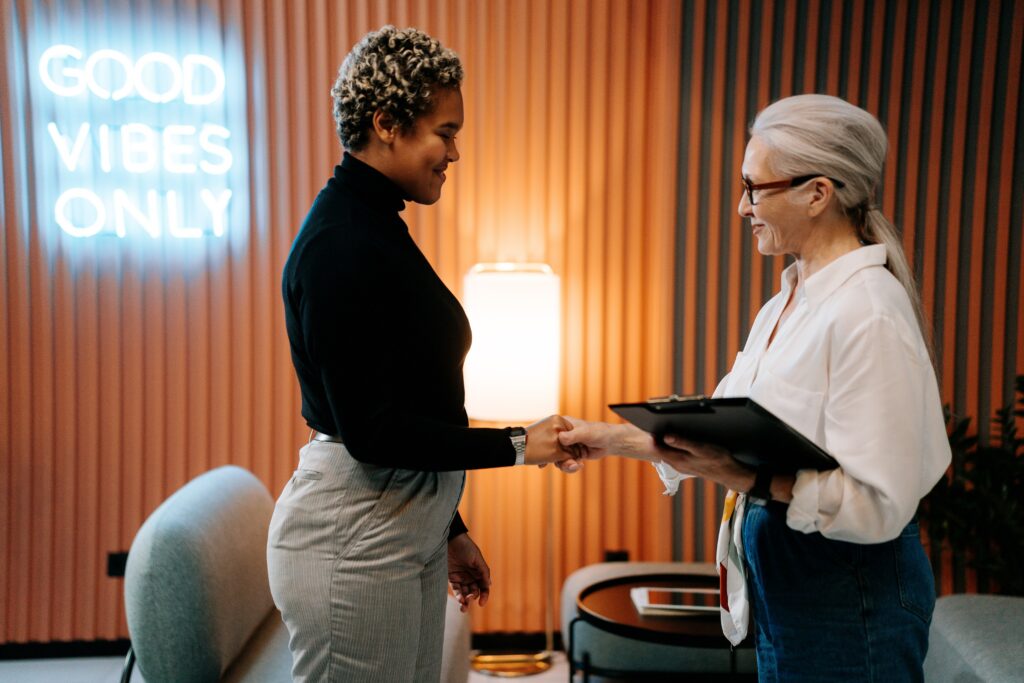 1. Continue listening to them.
Understanding why a customer decided to buy your product or service in the first place is always a good start. What was it that convinced them? This is one reason why it is beneficial to access survey data that has been collected at every stage in the customer lifecycle. It helps to collect details such as satisfaction with product features, price, and customer service.
In fact, in 89% of cases, poor customer service has been shown to be one of the top reasons for customers leaving. This highlights the role of the customer engagement. However, customer service is much more comprehensive than we thought. A closed deal doesn't mean a company can rest on its accomplishment. After all, it's just the start of the journey. Appointing a competent team is key for customer engagement. Businesses aware of the importance of this often rename their customer service centre to "customer success centre".
2. Win back lost customers by communicating value.
Much like in any type of relationship, a business partner wants to feel important and valued. It only makes sense that customers need to see the other party regret the loss in order for the customer to consider going back. More than 40% of lost customers are willing to return if they notice increased effort (e.g. such as offering discounts or upgrades).
In order to facilitate the decision-making process, former customers need to be nourished as leads. Use customized messaging that addresses the customer's individual needs. This has been shown to be the most effective way to re-engage former customers (e.g. through marketing automation and remarketing). Regardless, personalised marketing is key to long-term engagements.
3. Make customer win-back more efficient.
Every customer counts. However, as you have learned by now, winning customers back will cost you some effort and money. Therefore, it's important to prioritise customers who are more likely to return. In general, it has been shown that customers who left due to price reasons are more likely to return than those who left due to poor service. And of course, the more reasons for leaving, the less likely a customer is to return.
4. Continue to learn what will help you win back lost customers
Once you have managed to win back a customer, you should try to make sure that they stay—for good.
If you've done your homework, you can use what you know about your customers to improve your relationship. Even if you already understand the benefits of this when it comes to winning customers back, it may also change the way you think about existing customers.
When executed correctly, a customer lifecycle offers many opportunities to obtain valuable data. Don't create just another customer survey. Focus on building long-term relationships with active response loops that address customer needs at all stages. From there, focus on developing engagement. Account management should collaborate with product development and customer service to improve the overall experience. You can even take it one step further and turn customers into advocates. According to some studies, prospects are 83% more likely to trust a brand when referred by someone they know.
If you still have your doubts that a survey tool could increase your return on investment—how much do you think customer churn will cost you?
---
Ready to start looking into customer churn? Check out our VoC software and customer survey software tools to get started with collecting feedback and implementing data-driven changes.