Everybody loves a quiz! Whether it's watching quiz shows on TV or going to pub quizzes with your friends, quizzes are educational yet entertaining. Personally, I remember using a quiz app to train for my driver's licence theory test because it was a fun way to test my knowledge and see how much from the lessons had stuck. People also take random Buzzfeed quizzes to see which character from their beloved TV show they resemble most. The point is they are everywhere — so here is how you can use online quizzes for your company.
Why use an online quiz?
While the power of surveys and using feedback is obvious to most businesses, the use of quizzes may be more ominous. Employee or customer surveys will help you gauge satisfaction, engagement, or loyalty levels to create positive changes in the company. But where do online quizzes sit? What do they help evaluate or achieve?
Learning and Training
Online quizzes can be a feature within your wider employee experience (EX) strategy. They can be incorporated into training or up-skilling programmes, or even into the early stages after onboarding. For instance, your staff just had a training day on a certain skill or new software. Following up with a little quiz can help them and you see how much they have taken away from it and which areas need to be revised.
It is a more less formal way of checking progress, because its format is associated, mostly, with fun. Of course, there may be people who feel taken back to their school days, but it all depends on how you present the quiz. Make sure it's not seen as a control feature, but more as a way for employees themselves to evaluate how much they have actually taken away from the seminar.
At Netigate, we use online quizzes, for instance, to train the sales team on new releases. They take an online course and afterwards complete a short little quiz at the end.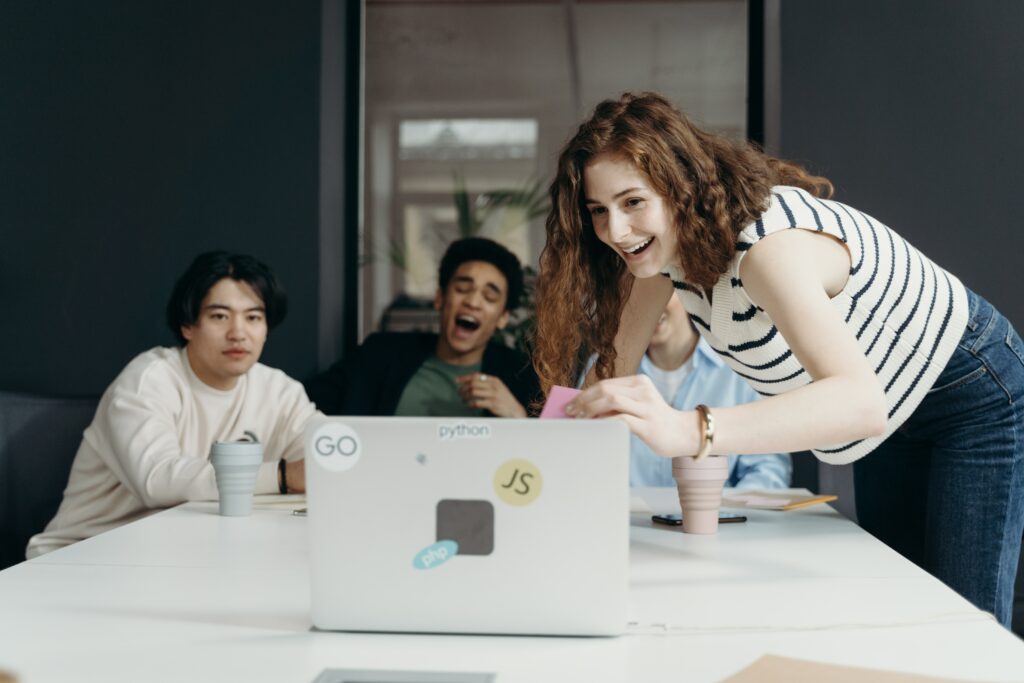 Team Building
Apart from the learning aspect, the fun aspect of quizzes can be great for team bonding. For instance, at company socials, employees can all partake in a little online quiz with fun questions about the workplace, like inside-jokes in the office. This quiz should be less knowledge-based and more community-based to reminisce on joyous moments or entertaining mishaps. Be sure to not make it personal or too casual – no one should feel like they are a joke. This requires, obviously, good standing and involvement with the team. But if done right, it can be a great activity for a team social!
How to create an online quiz with Netigate
Online quizzes are a feature on most survey platforms or softwares. Here, we can walk you through how you can create a quiz on our Netigate platform.
---
---
(1) Getting Started:
Like you would anytime, you create a survey, select a blank one to get started. In the survey settings section, you will then have the option to select 'quiz survey.'
(2) Survey Options:
This means all survey question format that are not compatible with a quiz, are already greyed out for you to make your online quiz creation easier. This will still leave radio buttons, info text, text boxes, background data, and media available for use in your quiz design.
(3) Adding Questions:
Add questions as usual, but make sure to formulate them with the answer format in mind. For instance, a free text box will require a different question than one where you tick either 'yes' or 'no.' Because it is a quiz and it will have a score, you can add a 'weight' to your question. So the correct answer will be weighed '1' and the incorrect one '0.' This ensures results at the end of the quiz will be correct.
(4) Time Limit and Timer:
To set a specific time limit, write [TIMELIMIT:X] in the intro text field of your quiz survey. The X will define how many minutes the respondent has to fill out the quiz. If you would like the respondents to see how much time, they've got eft while completing the quiz, add a timer. To do that, simply add an info text box onto each page and type in [TIMER].
(5) Results:
At the end of a completed survey, you can click 'display results' and count the number of correct answers to get the score. You can do that under 'quiz settings' in your 'survey settings.' Then you can present each respondent with an overview of their answers, the correct ones, and their overall score.
---
Excited by the idea of creating an online quiz for your company? With our free 30-day Netigate trial you can do so easily and efficiently! Why don't you give it a go or book your demo with us? We'd love to support you.