According to research, 30% of new hires leave their job within the first three months. Fortunately, this is a negative trend we are defying here at Netigate. With an eNPS of over 50 among our new hires, it seems that we have been successful in not becoming part of the statistic! So, what do we do differently with our onboarding process?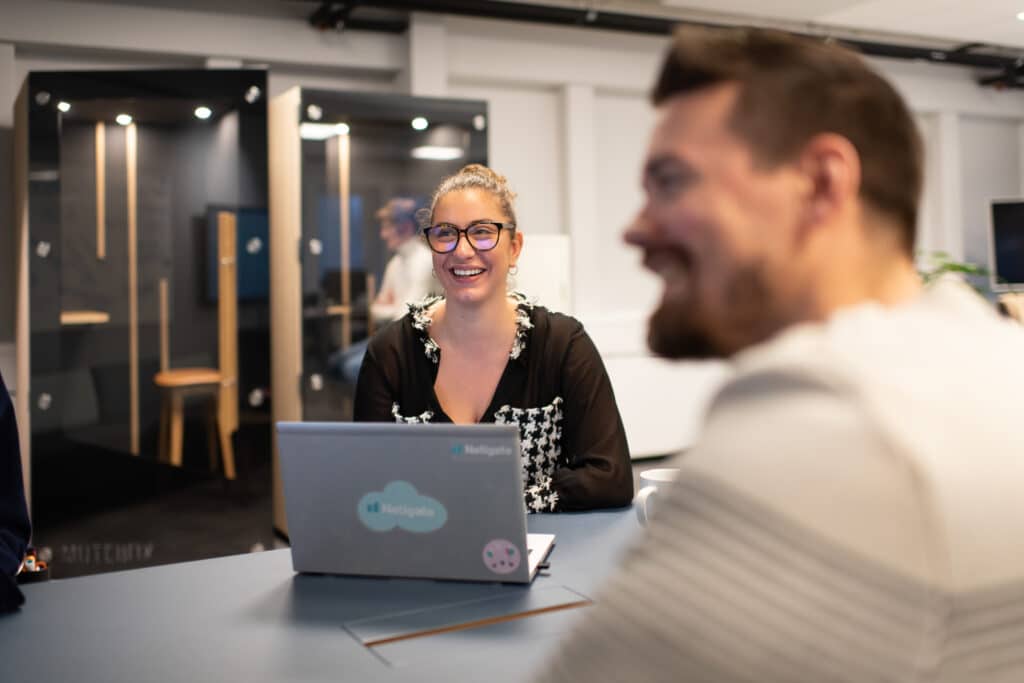 The secret to a successful onboarding is, at first glance, quite simple: Clear expectations, good communication, and efficiency. On paper, these things seem obvious, but the problem lies in creating real value and selling the process internally. We learned that if you're treating the onboarding process as a one-man-show, you're setting yourself up for failure. We know this because it's what we used to do.
During 2021, Netigate saw many changes across the business and we began to welcome more and more people to the company. As part of these changes, we also wanted to make sure that we had a new and improved onboarding process in place to give our new employees the best start at Netigate.
Now we have a process that is interactive, efficient, and very clear. From the moment a candidate signs the contract to the their 90th day of employment, we have a plan.
"Through the onboarding program, Netigate have eased the transition to a new company, which can be really challenging for a lot of people, both personally and in terms of productivity. Hitting the ground running is a huge boost towards making an impact." – Joseph Larosee, Head of Data at Netigate
The Netigate onboarding process
It took us months of research, learning from employee testimonials, and testing to figure out how to do it right. Here are the three key elements we defined:
Preboarding!
The onboarding process starts the second the contract is signed. It's important that all new hires quickly begin to feel welcome at Netigate. Our aim early on is to help our employees develop a positive perception of Netigate and feel that they've made the right decision to join us! At this stage, the employee's manager will also check in with them, they will be invited to any upcoming social events, and some practicalities will be addressed as we get closer to their official start date.
Two parallel processes: Core & Role
This is where we realised that we may have hit a goldmine. By dividing the onboarding into two parallel processes managed by different functions, we discovered that the new hires get integrated equally fast in both their role and the company culture, goals, and structure (company core).
Collect feedback and check-in during the onboarding process
So, how do we know that all of the above is actually working? Because we collect feedback throughout the whole onboarding process. The first survey new hires receive is the preboarding survey. We send this one week before their official start date. The second survey comes after 14 days and asks about their first impressions. The third survey is sent after 90 days, marking the end of the onboarding process. The purpose of this third survey is to ask the employee to reflect on the entire onboarding period at a holistic level.
Sounds pretty straightforward, right? With these three cornerstones to lean against, we managed to onboard 40 new employees during a 4-month period (Sep 2021-Dec 2021) and currently have an eNPS of 50 among the new employees. Apparently it worked, because no one have left us yet!