When we think of survey, we often think of a single question to rate something from 1-10 or 0 to 5 stars. Think of any product or service review on google or TripAdvisor. However, there is more to market and customer research than simple quantitative collection of information. While these are handy, now it has never been easier to gain more in-depth insights through qualitative research. We will have a look at what this entails and how you can conduct surveys. We will also talk about how to analyse and utilise data to truly uncover the advantages of qualitative research.
What is qualitative research and data?
As hinted at in the opening paragraph, there is a distinction between quantitative and qualitative research. From their word origins, quantitative refers to a quantity, as in the number of respondents and the score they rate you, for instance. It gives you a good numerical overview of a general mood or attitude. This is used in such metrics as the Customer Satisfaction Score (CSAT), which evaluates customers' overall satisfaction. Or the Net Promoter Score (NPS), which gives you a gauge of the loyalty of your customers. These scores are also usable for employees, like the eNPS, with an employee survey software.
Qualitative research, however, goes deeper than just numbers. It can give you more details into the reasons respondents have answered the way the do. It essentially fleshes out quantitative research through providing the reasons for the ratings. Therefore, there are a lot of advantages to incorporating qualitative research into your feedback strategy.
The benefits and advantages of qualitative research
While conducting qualitative research can seem daunting, there are many benefits that come with. These include, but are not limited to:
Quality of insights: As mentioned before, qualitative research can capture aspects that tend to get lost in other types of research: emotions, moods, and changing attitudes. It really helps capture the finesse of responses and the why. It also helps see different trends and can help trace the things respondents value.
Respondent engagement: Respondents are able to express themselves more freely in free-text answers. Qualitative research is less confined and invites participation more freely and on the respondents' terms. It also emphasises that the individual contributions are valued. That is why they tend to engage respondents more.
Reduced respondent fatigue: Similarly to the point above, if respondents are more engaged, they are less likely to experience fatigue. This is especially helpful for follow-up enquiries or tracking over a longer period of time.
Cost- and time-efficiency: Depending on which type of research you conduct, qualitative research can be an easy, efficient, and cost-effective way to get details. Online surveys with open-ended questions are the leader in that category.
Flexibility: Qualitative research not only allows respondents to be flexible in the way they answer. It also allows you to be flexible in how you approach it – and gives you room to adapt your process over time. Your research can develop after initial stages have highlighted certain points that can be explored further and in more detail.
The success, however, lies in combining qualitative and quantitative research to get the bigger picture. Getting the overall numbers in the first place allows you to then drill deeper with a qualitative approach. Or, you can start with qualitative research to narrow down which numbers you want to measure and track with a qualitative survey, for instance.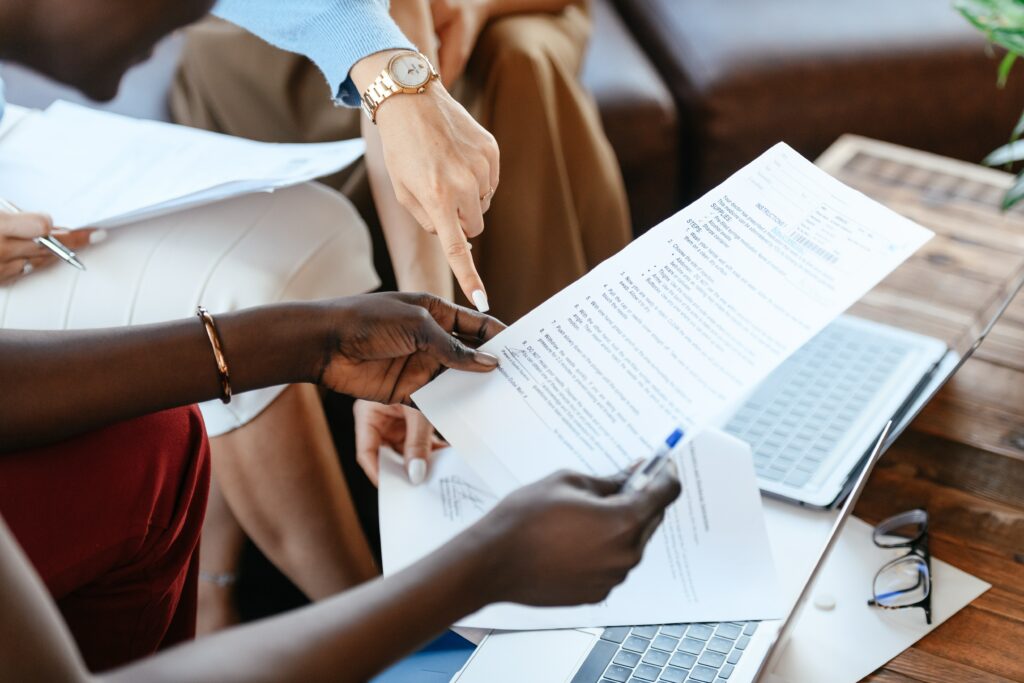 How to use surveys to conduct qualitative research
There are several way of unlocking the advantages of qualitative research by obtaining valuable data, such as:
Interviews: You can have short interviews when people purchased a product, visited an event, or tested an experience. This is a good way to get a first impression of people's opinion of what they just tried and how they feel about it. It only involves having a person or two in place to catch people on their way out, for instance.
Focus groups: They are a great way to test out new products or features, or review a product that has been out for a time. While focus groups are more time- and money-consuming, they are a great way to engage with your existing customer base or explore new target groups. They offer in-depth feedback, but may not cover the greatest grounds because they are limited to on-site participation. This limits the number of opinions to certain individuals, so make sure they are representative for the demographics you wish to investigate, for instance.
(Online) surveys: Probably the easiest and most effective method to gain qualitative data is by conducting surveys. You can flexibly design, adapt, and send out surveys with open-ended questions to a large number of respondents. The key is choosing the right survey software, which allows you to do that and also offers good tools for analysis. We will have a closer look at this below.
Getting started: Designing a survey
As previously mentioned, the key to unlock the advantages of qualitative research in surveys is using open-ended questions. Rather than rating on a scale, these allow respondents to type in free-text answers. This way you can truly gather their attitudes towards your company and products / services. It also allows you to see behind their reasoning. This way, you can get valuable insights into possible changes and updates. It also helps with market research, because it can give you a gauge of what's missing or where new trends in your target customer group are leading.
Make sure, however, that your questions are concise and to the point. Otherwise, answers can be vague or rambling. Open-ended questions require precision and adequate planning to get the right length, structure, and topics. Luckily, we have got you covered! Have a look at our ultimate guide to open-ended questions.
Analysis and reporting: Text and sentiment analysis
Now, the daunting part of any qualitative survey is analysing the amount of data gained. Free-text answers means it seems like there is no easy way to comb through them. It also sounds incredibly time-consuming and hard to tease out trends. However, in recent years, with the further development of AI, this step has become as easy as pie. Use a survey software, which includes tools such as text analysis and sentiment analysis. Then you will be able to record loads of data and identify the common denominator in answers. You will also have the option to combine comprehensive reports to present your results.
---
Intrigued to unlock the advantages of qualitative research? Get started with the Netigate survey tool! Book a demo or try our free 30-day Netigate trial.