You didn't know? … Well, keep calm. You just got one step closer to solving the problem. Let's start with the good news: There are more business opportunities available than you were probably aware of. Your marketing is attracting website visitors. Your website visitors are entering the buyer's journey, responding to your offers, and moving items into their shopping carts. Congratulations, you are definitely doing things right! But wait… Suddenly a visitor leaves the website, abandoning his or her shopping cart. What happened? Will they come back?
Your business as part of the digital transformation
There were more than 800,000 online shops in the European market in 2017. The number of channels that can be used to generate traffic to e-commerce websites—organic or paid advertising or referrals—is increasing.
We know there is no way to escape advertisement exposure. For retail and service providers, this means more opportunities to generate traffic and to attract and reach out to relevant prospects by so-called inbound marketing. However, there are some downsides that lead to over-stimulating the user.
Online stores are designed to make shopping more convenient and easy. Although more than 82% of customers today prefer to research products online, approximately 50% still prefer to visit a physical store when it comes to make large purchases. These preferences may rely on a number of different factors, but one factor remains obvious: The easier you find your way into an online store, the faster it is to leave as well. In fact, the likelihood for e-commerce shopping cart abandonment is 67-80%.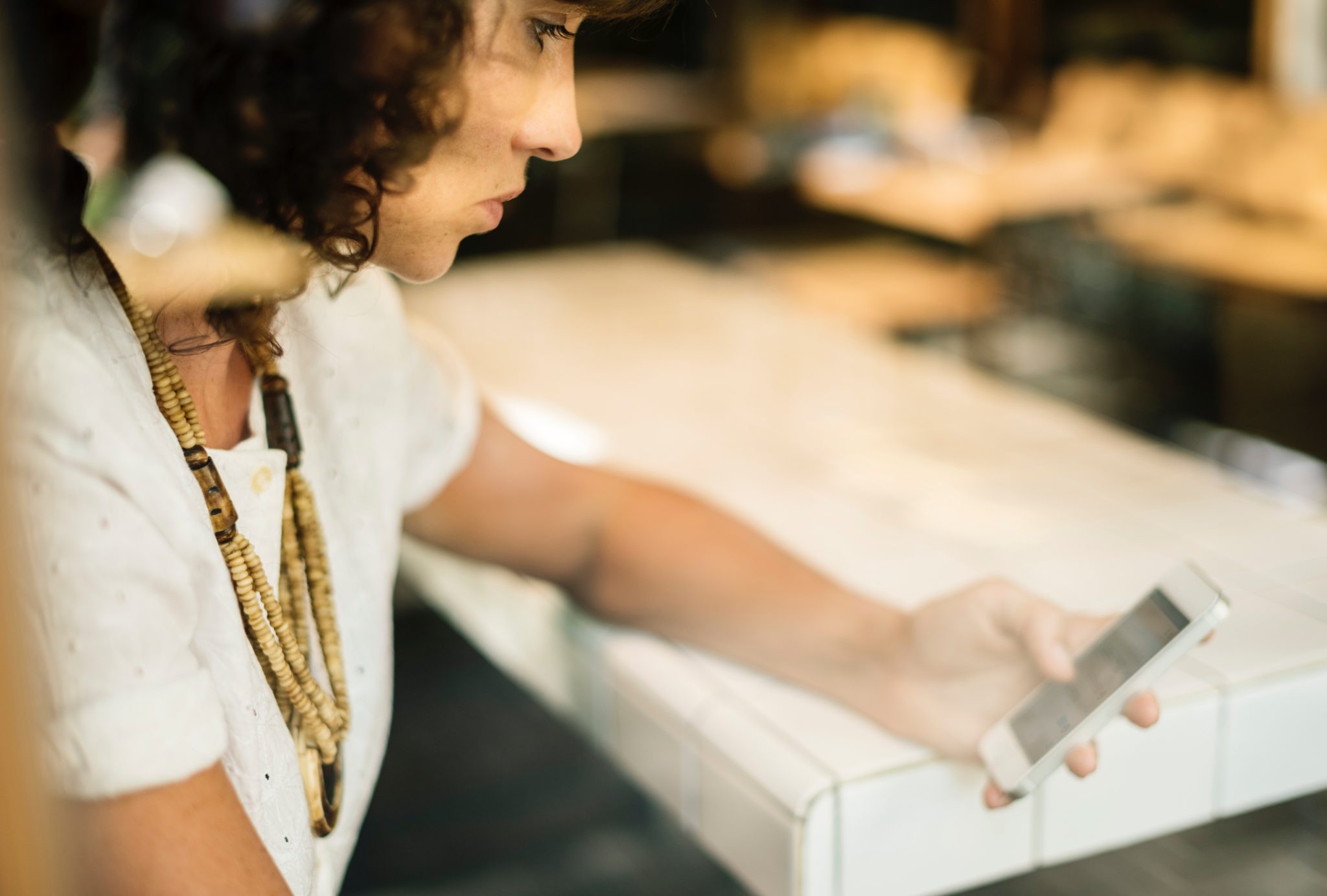 Guidelines for creating an instant and lasting bond
You can help the customer stay on your eCommerce site until they make a purchase by following these tips:
1. The price still makes the deal
Since customers are more likely to conduct their primary purchase research online, this creates the perfect opportunity to convince them with the right "arguments": Adjust and market your prices, such as with discount campaigns. Studies show that millennials spend an average of three minutes searching for discounts. This makes up a large proportion of their time considering online shopping is meant to be fast and simple. After all, most retail businesses are more likely to save costs on office space—potentially increasing pricing flexibility.
2. Make check-out a piece of cake
Customers who make their way until the final stages of the buying process don't want to be disappointed by inconveniences. Fast payment methods have shown to increase conversion rates by 20%. Ensure that the buying process is smooth and easy with few interruptions. Use modern payment methods that facilitate the purchase process with a single click and ensure easy and safe verification. With regard to this aspect, providing the shopper's local currency will make it easier to decide for the purchase. The shopping cart experience should be user-friendly and intuitive, supported by descriptive visuals and in line with design objectives.
3. Invest less and gain more with retargeting
Even if a user has abandoned his or her shopping cart, there are ways to bring the customer back on track in the buying process. You may already use an analytics tool to help you better understand your customers and your traffic. For example, some services such as Google Adwords help you to retarget webshop visitors who have prematurely cancelled or abandoned a purchase action. These retarget ads encourage them to continue surfing on your site. Of course, retargeted ads are not free of charge; however, they cost less per click than regular ads to new prospective customers.
5. E-mail recovery campaigns
Send your "almost" customers an automated reminder about the abandoned items in their shopping carts. These simple automated reminders are incredibly convenient for the customer who simply forgot to check out. On the other hand, these reminders might not be effective for customers who abandoned their carts due to price or unexpected costs. More and more online shops are following this proven model by designing a "wishlist" to their system, which reminds registered visitors about their items of interest.
6. Find out why they left
Surveys are another effective tool that help retarget lost visitors or "almost" customers. Surveys can help businesses better understand why customers left as well as increase the bond between customer and brand. In the end you want to find out what went wrong. Understanding the one "lost" visitor brings you closer to improving the customer experience and decreasing shopping cart abandonment.
Digital Customer Care
Take advantage of the opportunity to learn more about your product performance and your target group preferences. For instance, the chat function has shown to decrease shopping cart abandonment by 44%. Furthermore, chat functions are also perceived as one of the most important features during an ongoing online purchase. However, what works for one group might not work for the other. Therefore, it is key to listen and collect valuable data, such as via customized market research surveys to know what to do for digital customer care. There are tools that can help you drive the customer experience to excellence. Read more about digital customer care here.