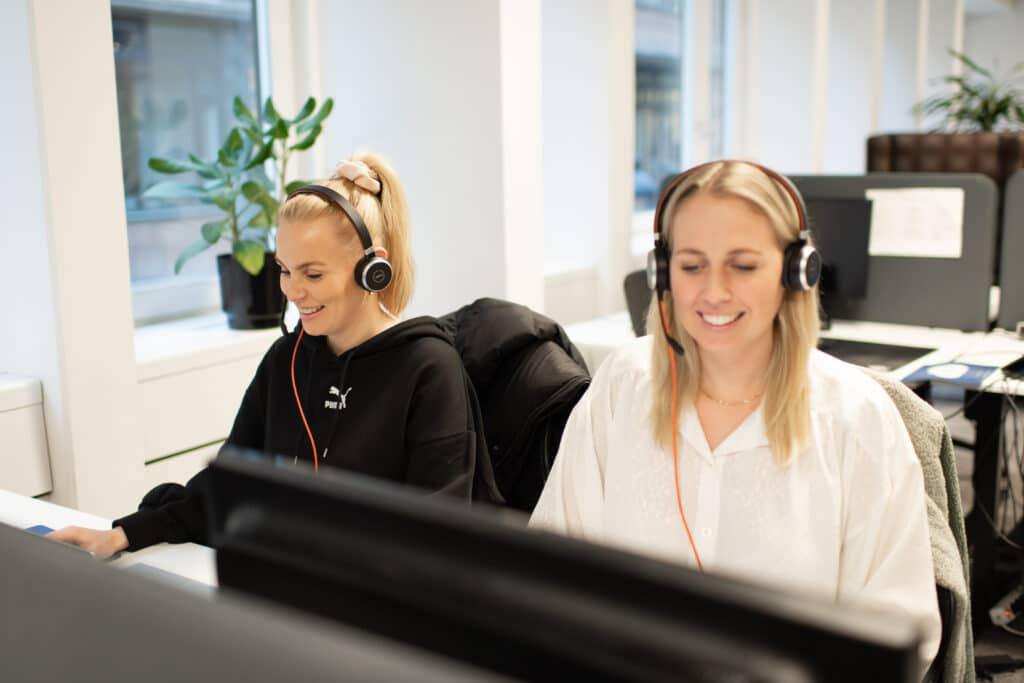 Customers are the most important asset of every company, and you're probably doing everything you can to keep them happy. Every now and again, however, problems can arise for you and your customers. Fortunately, most people are reasonable enough to accept that problems can occur. However, customers also expect them to be resolved quickly and easily when they do. That's where excellent customer service comes into play. In an age where there are so many platforms to compare companies and easily switch over, customer support is a key factor in keeping up with your competition— and keeping your customers. Let's have a look at 5 simple steps to offering good customer service.
Step 1: Train your teams in problem-solving
One of the main reasons that people need to reach out to customer support is because something has gone wrong. This could have been anything from an online service not working properly to an issue with a product order. There are a variety of situations that can lead to customer support interactions and your teams need to be able to solve them efficiently and effectively.
It's essential that your staff are properly onboarded and trained to handle different situations in order to deliver great customer service. Good customer service thus means being resourceful and having the right tools in place. Being proactive and having a refined knowledge of the products or services offered is also essential, and this is something that can be developed quickly with a solid onboarding programme.
Read: How to stop NPS detractors in their tracks
Step 2: Facilitate quick and easy interactions
It's not just the responsibility of individual customer support employees to offer good customer service. Management need to make it a priority by ensuring that the infrastructure is in place to facilitate quick and easy interactions. Customers don't want to spend hours on the phone or have difficulty finding out how to contact you. Consider how you can make it as easy as possible for customers to solve their problems. Chatbots, for example, are an easy way for customers to get answers, so consider investing in support technology where possible.
By making support interactions quick and easy, you will reduce the effort that customers have to put in to contacting your company. Having a good Customer Effort Score (CES) is a key measure of a great customer experience.
Step 3: Be empathetic, helpful, and proactive
It's essential that customer support agents listen attentively. When speaking with customers, it's important to truly understand their issues and let them know that they have been heard. This way, you can offer a clear solution to meet their needs exactly. Furthermore, it demonstrates empathy, which is important for building a positive relationship with your customers.
You should also ensure customers don't have to repeat themselves or go over the same issues time and time again. Customer focus is essential for good customer service, which means that the support and communication needs to be personalised. Keep a log of previous interactions if possible. This way, customers who need to call up for the same issue multiple times don't need to repeat themselves. This will help to reduce frustration, speed up the process, and improve customer satisfaction with a CSAT survey tool.
Step 4: Provide self-help options
In today's digital world, customers have come to expect 24/7 support. FAQ pages and chatbots are two popular ways of helping customers to help themselves. This kind of technology and content allows people to find solutions for their issues when your support centres are closed or busy.
Step 5: Gather feedback and track your performance
Feedback from customers about their interactions is valuable in improving not only the customer service itself, but the problems that lead customers to contact support. It closes the feedback loop and helps you to understand what you're doing well and where you can improve.
---
Download our guide to understand customer experience metrics
---
Here's one example you've probably experienced yourself: At the end of a call with customer service, the representative asks if you would mind completing a short questionnaire. This feedback is vital in helping that individual and their team understand how they can improve. With a platform like Netigate, it's possible to trigger such feedback surveys automatically after an interaction.
Learn more about how Netigate can help you to improve customer service at your company. Book a demo with a friendly member of our team or get started straight away with a 30-day free trial.