Why is engagement at work important and how do you ensure that your engagement is high?
Here's why you should keep track of engagement
Working with employee engagement is an important step if you want to drive your organisation forward. Increasing the engagement of your employees has many benefits and can, among other things, lead to reduced sick leave, increased productivity and profitability, and higher customer satisfaction.
Employees who are engaged at work are generally more enthusiastic and willing to put in a little more effort. By focussing on the well-being of your employees, you not only make sure your employees are happy, but they also become more productive and driven in their work.
In short, employee engagement is an indicator of how employees in your company feel. In order to create engagement and take advantage of its benefits, it is important to measure and keep track of employee engagement.
How does it affect customer satisfaction?
Companies with high customer loyalty also often show a high level of employee engagement. This may be due to the fact that engaged employees, among other things, are often more enthusiastic and leave a positive impression on customers. This in turn can lead to other positive outcomes such as better economic development.
Engagement at work also contributes to improving the overall company morale. Good corporate morale is important for you to retain your employees. If many employees leave, you need to spend more time recruiting and training new employees, which can then in turn affect customers. An experienced and satisfied employee can, for example, provide better customer service and build relationships with customers to a different extent than new employees. By ensuring job satisfaction, it is more likely that your employees are able to create experiences that benefit customers.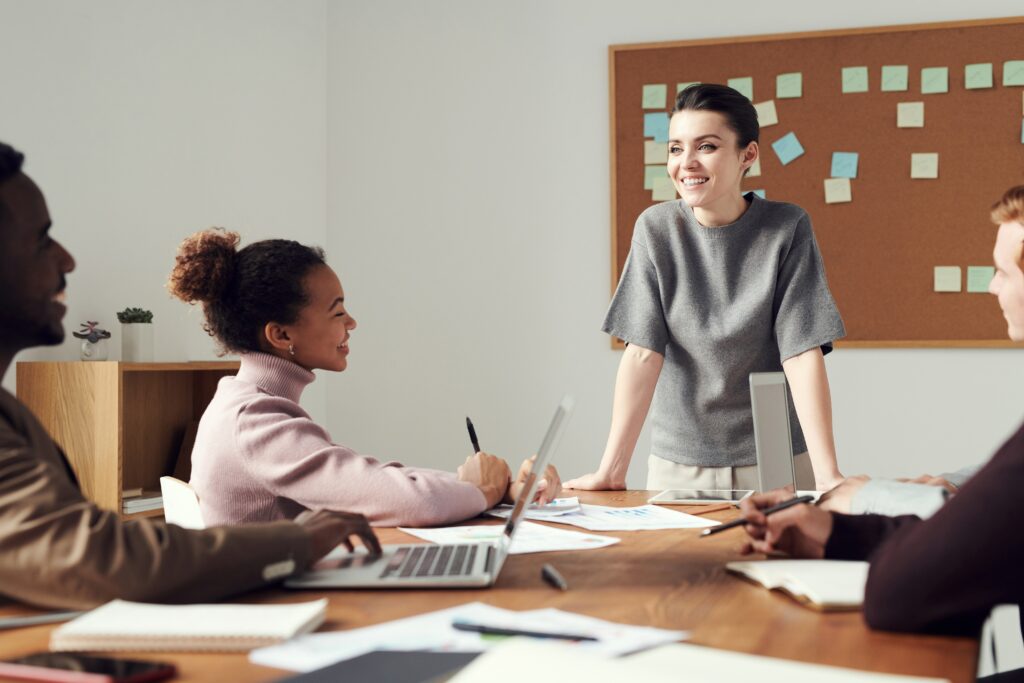 The driving forces behind employee engagement
There are several different driving forces for employee engagement. A panel survey conducted by us at Netigate in 2019 and 2020 showed that issues of leadership, tasks, personal development, and clear business goals were linked to employee engagement. We also saw that employees want to work for an employer who encourages them to share thoughts and ideas on how to improve as an organisation. Especially today, employees want to feel involved and heard. These driving forces are therefore important to keep in mind when developing an action plan to create improvement.
---
Watch our CEO, Mikkel Drucker, talk more about the connection between the employee experience and the customer experience in his webinar on Connecting the dots between NPS and eNPS.
---
What do you need to do to make improvements?
Now you know why it's good to measure employee engagement, but how do you do it best? Of course, you want your workplace to be the best option for employees. In order to improve the business and increase employee engagement, you must first know what needs to be improved.
The easiest way to identify your challenges is to turn directly to your employees and ask for feedback. You can do this by performing a major employee survey or smaller pulse surveys, for instance. You can also use eNPS software to see whether employees would recommend your company as employer. This way, you can quickly gather valuable insights and act on them to create improvement. When you act on feedback, you are listening to your employees' voices while improving their experience and driving engagement.
Netigate's engagement model
To make it easier for you to measure engagement at work, we have developed a model for this. Netigate's engagement model is rooted in current research and measures relevant driving forces for employee engagement. This way, you can see what measures you need to take for your employees to thrive and feel good. The model thus makes it easier for you to create a basis that leads to actual improvement. The best part of it is that it is flexible and you can customise it to your business as needed.
---
Are you ready to start measuring employee engagement in your workplace?
Netigate gives you the tools you need in order to listen to your employees and create more engagement at work. Onboarding, eNPS, pulse surveys, and annual employee surveys are just a few examples of the solutions we offer. It has never been easier!
Register for a free trial account or contact us via our contact form.