Here is top 6 employee engagement trends for 2018, as well as what to takeaway. Coupled with what you should do to be an attractive employer.
INTRODUCTION – Employee engagement trends 2018
The workplace has changed drastically in the last decade.
The process and landscape for recruiting top talent has changed drastically.
Candidates use social media (particularly LinkedIn) to search for jobs.
There are approximately 2 billion millennials worldwide.
87 percent use LinkedIn to search for jobs.
Millennials make up 38 percent of LinkedIn's user base
There is a greater focus on employee experience, work-life balance, and other options.
Continue on for the top six employee engagement trends for 2018.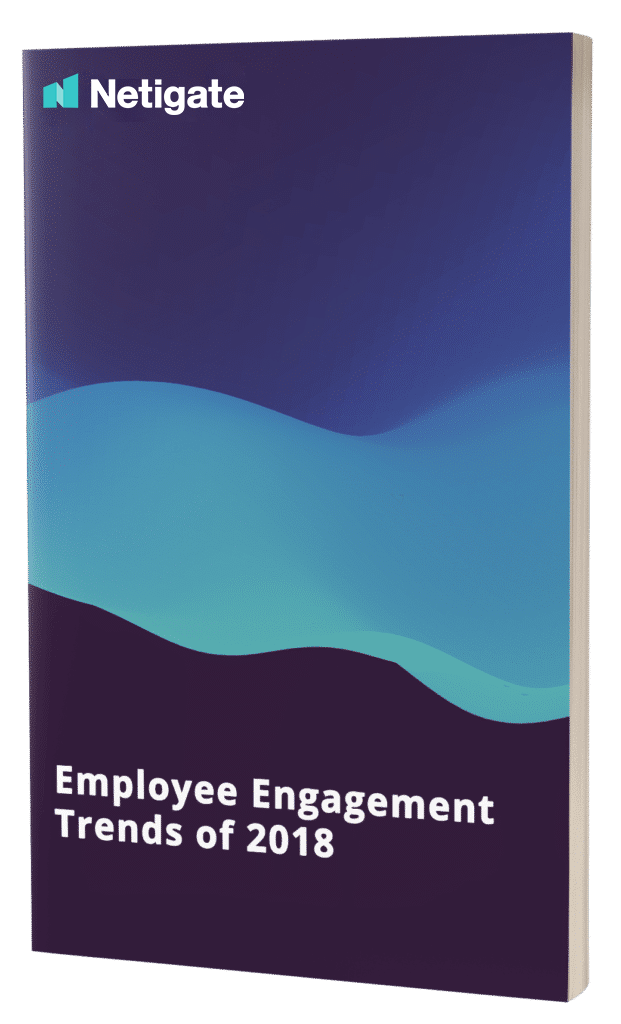 #1: THE EMPLOYEE EXPERIENCE
Baby boomers claim millennials lack a solid work ethic.
Millennials blame baby boomers for a damaged, imbalanced economy and lack of job opportunities.
Today's millennial employees are more interested in the experience of their jobs and careers.
Due to the high cost of employee turnover, many companies are realizing that enhancing and shaping employee experience is well worth the investment.
TAKEAWAY TIPS:
Investing in and implementing flexible work hours, telecommuting options, fringe benefits and a range of other tools are all effective ways that "speak" to today's employees and that also improve the employee experience.
#2: REWARDING CAREER PATHS
Today, millennials are looking for opportunities that shape their careers.
Millennials rank advanced career opportunities as their number one drive for making career decisions.
Millennial workers do not stay with companies that do not offer opportunities to learn, grow, learn new skills or advance.
Companies should invest in educating employees. Therefore keeping them informed about the available advancement opportunities in the company.
TAKEAWAY TIPS:
Speak with employees about their aspirations and goals.
Make it possible for millennials to see themselves at your company over the long term.
Offer personal development and skills training programs to help employees learn new skills.
#3: ALLOWING WORK-LIFE BALANCE
The year 2018 promises to be the year that will lead to greater understanding of millennials' work-life balance needs
Millennials are looking for careers that offer flexible hours in order to keep up with family and household responsibilities.
Companies and employers are beginning to see the value of work-life balances.
Studies have shown that a flexible work-life balance results in less sick days. Together with reducing employee burnout.
Telecommuting has proven to increase productivity.
Many companies are offering flexible work hours, fringe benefits, and telecommuting options to employees.
TAKEAWAY TIPS:
Allow employees to be in control of their own time management
Employers must learn how to accept this and allow employees to work at their own pace (while still remaining professional)
#4: PROVIDING EMPLOYEES WITH THE TOOLS THEY NEED TO DO THEIR JOBS
Employees that do not have access to the tools they need to do their jobs, as a result this will cause frustration and disengagement.
Employers and companies need to invest in providing employees with the tools and resources they need to do their jobs
TAKEAWAY TIPS:
Investing in the right tools—especially as old technology fades out and becomes obsolete— will keep employees interested, engaged, and therefore, they will be performing their best.
#5: REGULAR RECOGNITION AND FEEDBACK
Employees want to receive recognition and feedback, even if it's negative.
39 percent of employees feel ignored by their managers.
This lack of engagement reduces morale and productivity levels
Employees are twice as likely to become disengaged with their work
Employees are 30 times more likely to work harder if they received regular feedback from managers
Most employees prefer regular feedback and recognition than annual performance reviews.
TAKEAWAY TIPS:
Take the time to provide feedback to employees is a simple way to increase morale, productivity, consequently make employees work harder
Invest in an employee feedback tool can help monitor and collect employee feedback as well as organize annual performance appraisals and/ or reviews.
#6: IMPLEMENT THE RIGHT TOOLS
Many companies are beginning to adopt technological tools that help them collect and monitor this data.
Forward-thinking companies that effectively measure employee engagement levels, satisfaction, and the overall employee experience increase morale and productivity, and also reduce turnover rates.
There are plenty of technical solutions that can help.
TAKEAWAY TIPS:
Make the employee experience one of the company's top priorities.
Invest in tools and technology, such as employee surveys, real-time employee feedback tools, and machine-based employee engagement technology.
METIS is a new AI system that acts as an intelligent assistant to HR teams.
METIS collects, analyzes, and reports key insights to users.
HR teams and managers that have the right tech tools spend less time on performing administrative tasks, As well as focus more on improving the employee experience.
IN CONCLUSION, WHAT ARE YOUR EMPLOYEES SAYING?
In other words, find out what employees really think by taking advantage of our advanced Employee Engagement tools: