This article explores panel research and how it works within market research. Market research is the process to investigate what your target audience wants. With the right feedback, you can build a successful product or service that meets the needs of the people who matter. For some companies, it's as simple as contacting the customers they already have access to; for others, another solution is necessary or preferred. And that's where panel research comes into play.
A research panel is a customisable feedback solution that allows you to get feedback from a selection of people. They are carefully curated respondents who mimic your target market. They can also mimic a market you wish to enter. In this article, we'll take a look at the what, why, when and how of panel research, to give you an insight into how it brings you closer to your business goals.
How do market research panels work?
Market research has evolved since the 1950s, with the use of panel research and the number of panel providers increasing ever since. With the booming digitisation of the 90s and the innovation of panel research in the form of online access panels, they are now a primary market research method. Today, almost anyone, from any walk of life, can be recruited as an online panelist.
Panel participants recruitment occurs via online channels and is categorised based on demographic factors, including age, gender, location, profession and even personal interests. This way, panel research enables the effective surveying of a very defined target group. To participate in panel research often comes with incentives, with respondents receiving rewards such as money, gift cards, or points that can be redeemed against goods or services.
As part of panel research, questionnaires are sent to members of a panel, which is made up of respondents who have been selected according to your needs. Essentially, the panel becomes a sample of your intended target market, providing you with feedback that can help to inform your business decisions.
Often longitudinal in nature, panel research allows you to receive feedback and data from the same respondent sample over time. For businesses, this offers one of the most effective ways of tracking developments that could— or are— impacting the business, as well as shining a light on the evolving needs and motivations of existing or future customers. John Kjellquist, market research expert at Netigate, says "You can see what affects consumers and their purchase behaviour over time. You could, for example, track how a commercial campaign might be impacting these behaviours. Furthermore, you could also use a panel to investigate your market's reaction to a new brand or product before and after launch."
---
Try Netigate free for 30 days.
---
Key advantages of panel research
Careful respondent curation. With a huge selection of panellists readily available, panel providers offer you the opportunity to curate a research panel— even from a very specific and niche target group— that matches your research requirements exactly. Alternatively, you have access to a huge pool of diverse respondents if your goal is to get feedback from a random sample.
Efficiency. You can address your panel with several issues at once. While traditional market research solutions are often limited to one topic per survey.
High answer rate. Panel respondents have agreed to take part in research and incentives are often offered for their participation. As a result, answer rates tend to be much higher than those for traditional surveys.
Experienced respondents. People who regularly participate in panel research have learned how to express themselves well. In addition are more likely to provide constructive and actionable feedback than first-time respondents.
Tracking. Due to the recurrent participation of the same respondents, it's possible to follow developments and changes in perception over time.
When to use panel research
The areas of application for panel research are manifold. Panels are particularly effective when you need feedback from a specific target group for market research and more specifically product research purposes. You can create a panel with people from your existing target group; or, if you are looking to expand your market, reach out to potential customers from other demographics or territories, for example. An additional important use, therefore, is brand and product awareness.
Panel research also lends itself well to competitor comparisons. Allowing you to find out how your product is placed in relation to your competition. Of course, this is easier said than done. Where you can easily contact your own customers if you have access to their contact details, the same can't be said for those of your competitors. And this is where panel research offers the perfect solution, giving you the opportunity to gather feedback from people that you may not have otherwise had access to. I.e. your competitors' customers.
Business to consumer companies often don't have direct contact with their customers.
–John Kjellquist, market research expert at Netigate
John Kjellquist explains that this also applies to B2C more generally: "Business to consumer companies often don't have direct contact with their customers. Take Coca Cola, for example. Millions of people worldwide buy their products, but they don't have the contact details for every single one. They can't do a customer survey since they don't have their email addresses. So they go to companies like Netigate to get in contact with consumers i.e. of soda drinks."
In addition, you can use research panels to evaluate your communication and marketing strategies. For instance, a panel of respondents might be recruited to provide feedback on specific marketing campaigns or advertisements you have released. Given that panellists are specifically recruited and given incentives to respond, they are more likely to take the time to engage more thoroughly with the materials. As a result, your chances of receiving in-depth and actionable feedback increase significantly.
Panel research for B2B
Unlike respondents in a B2C panel, B2B panellists are selected to specialise in business-related surveys. This, therefore, requires participants to be selected on the basis of their company and data pertaining to that company (e.g. revenue and number of employees), or other factors such as their job role or industry. B2B panels are most often required and effective when there is a need for experienced insights into complex business matters. As a result, B2B panels are often made up of individuals such as IT and HR decision-makers, as well as company executives and financial analysts.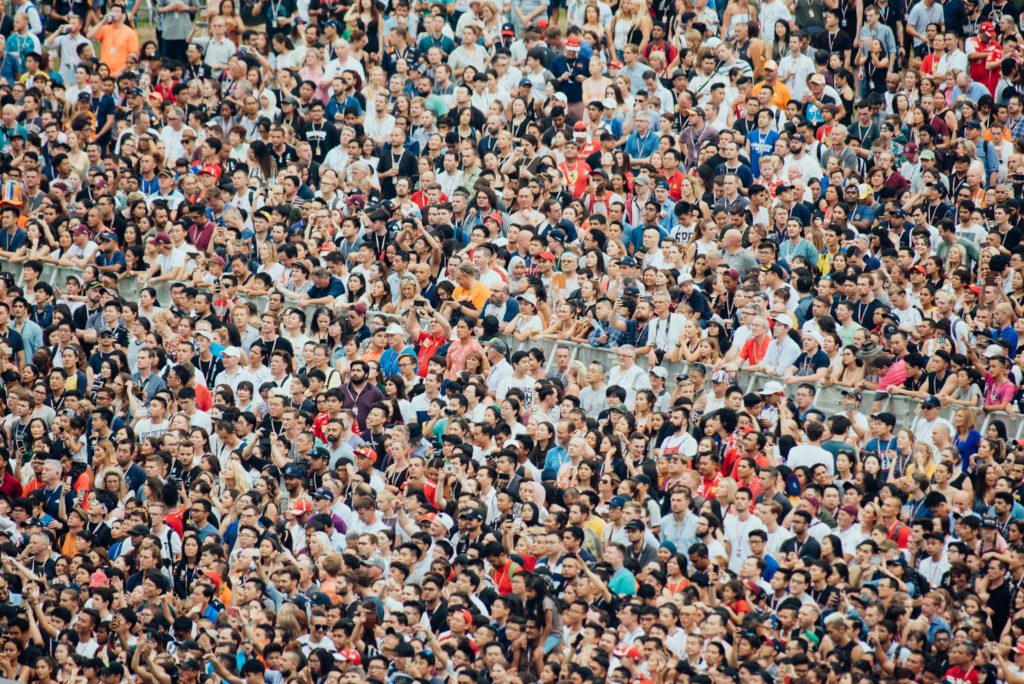 How do you get started with panel research
To get the most out of the money and time you will spend conducting panel research. It's wise to have a solid plan in place before beginning:
Define your research goals and objectives.
As with any research you conduct, you should have clearly defined objectives and goals. Goals are your overarching ambitions— what you ultimately hope to achieve or find out. And your objectives are the measurable steps you'll take to get there. The time spent planning at the beginning of your research will help to ensure that your panel feedback remains focused, relevant, and useful.
Define your respondent criteria
Once it's clear what you're doing and why, you're ready to think about your panel. Your panellists should be selected with your research objectives and goals in mind. Is the age or gender of your panellists important to getting the most relevant and useful feedback? What about other demographic data, such as relationship status, education, earnings, or job? Should the panel be homogeneous in nature, or is it actually important to have a diverse group of participants? The beauty of panels lies in this ability to quickly filter down into vast quantities of people. Coupled with select respondents that are the perfect fit for providing you with useful data.
Panel research was made for quantitative data, and external providers are in a much better position to help you succeed.
Decide between internal or external panel research management.
You have two main options when it comes to gathering your panellists: do it yourself or have someone else do it for you. Outsourcing your research to a panel provider is an attractive option because they will source panellists who match your requirements. External providers also have available respondents in the millions. Potentially giving you access to more people than you would otherwise have had. Panel research was made for quantitative data, and external providers are in a much better position to help you succeed. On the other hand, you may be able to put together your own panel. Only if you already have access to contact details for enough of your desired customers. Companies with particularly niche target markets may also find this solution more fitting.
---
Book a free demo to learn more about doing panel research with Netigate.
---
Select an appropriate sample size
Where quantitative data is concerned, the more respondents the better. But how might that change depending on the nature of your business or research? John gives advice on sample size when you want to address a very defined group: "Depending on how slim the target group is, you don't need 1000 answers. You do, however, need at least 300 answers in most cases to get sufficient results to base decisions on."
Ask the right questions
Your goals are set, your panel is ready, and it's time to get down to business. Now that you've spent time and money curating your panel, it's important that your surveys are designed to maximise the value of your results. At Netigate, we have a selection of resources to help you produce better surveys. We also offer various survey templates in the Netigate platform, which will help you get started. When it comes to your panel research, consider beginning with a soft start and consider how you can improve your questions with these 7 useful tips.
Ready to do your own panel research?
At Netigate, we aim to make it as easy as possible for our customers to conduct insightful panel research. Our platform is therefore compatible with the majority of panel providers and we offer a widget to order panels from Cint. With our Cint widget, you have access to more than 7 million panelists in 50 countries directly on the Netigate platform.
"Every project is so different; every product is so different. That is why at Netigate we work with over 50 different panel providers to offer the highest level of customisation."
–John Kjellquist, market research expert at Netigate
We also provide face-to-face or phone interviews, mystery shopping and more.
Contact us for more information or to get started with your customised market research solution today.