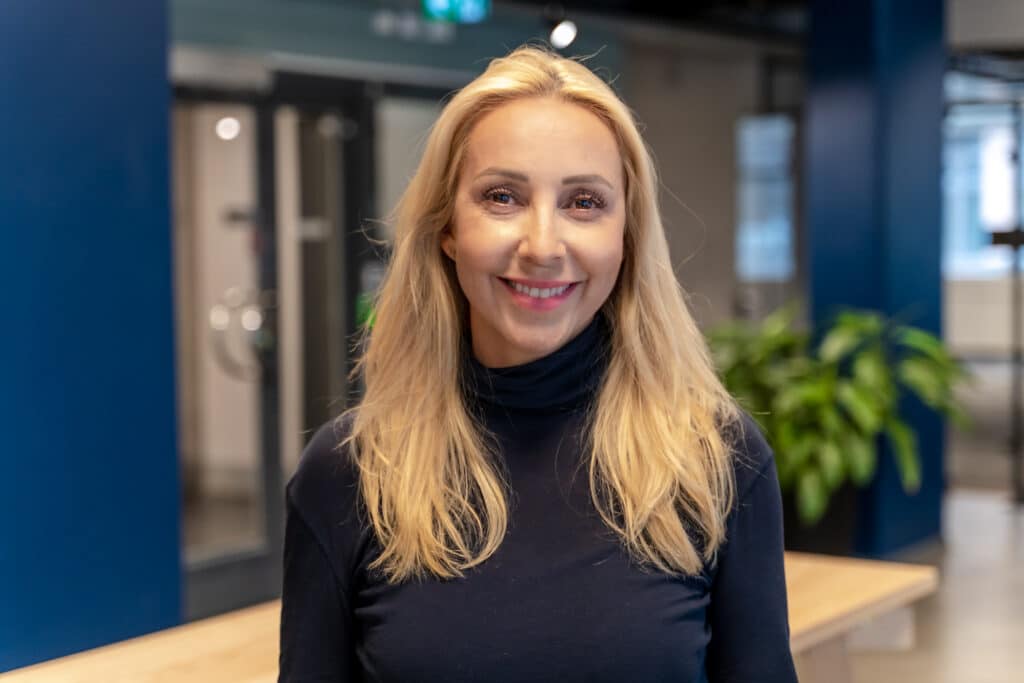 STOCKHOLM May 24 2022
Meet Silje Leira, Netigate's new Chief Services Officer (CSO) ­– Experienced customer services expert, triathlon contender, and mother of two teenagers.
Netigate is thrilled to announce the recruitment of Silje to lead their Professional Services team. She will be replacing long-term "Netigator" Astrid van den Brink Erlandsson, who is moving on to new adventures.
A perfect match for a new chapter
Silje has extensive experience in building and delivering services to customers in companies like Tieto and Tacton. Most recently, she comes from Bannerflow and the role of Chief Customer Officer, where she has built a fully scaled Customer Success and Growth organization delivering both a seamless Customer Experience as well as a highly profitable expansion team working with existing customers.
"Professionally I grew up in services, and have a deep knowledge of the value of understanding customer needs and match it with high quality consultancy and training.You always want the customer to succeed and reach their goals, and to play a part in that is always a great feeling for us working close to our customers."
Netigate's Professional Services team delivers training, consultancy and advisory services to customers, enabling them to get full value out of their investment in Netigate. Silje will continue to build the consultancy team and further expand and develop the service portfolio to fit the market and customer needs for the future. The mission of the Professional Services team is to be the natural go-to experts for analysis, advisory and support for Netigate's customers. To help them make data-driven and business-critical decisions around their employees and customers at the right time.
"I have been following Netigate for some time and the product is spot on, capturing business-critical insights around customers and employees in order to take early action."
Netigate is growing
Silje joins the leadership team at Netigate at a time of strong growth and international expansion. The SaaS company covers the full experience management space (Employee Experience, Customer Experience & Market Research) and has developed a strong and diversified customer base of over 1500 international brands looking for a highly scalable, secure and fast feedback solution. Customers include companies such as Nordea, Spotify, Continental and Vodafone, among others.
Since its foundation in 2005, the company has grown from an employee and customer journey consultancy provider into an established SaaS feedback provider with 160 employees across 5 offices in Stockholm (HQ), Oslo, Warszaw, Berlin and Frankfurt. The new management team, in place since 2021, is focusing on creating a fully scalable SaaS driven organization and product ready for further accelerated growth.
Silje's recruitment is another strategic move for Netigate. Mikkel Drucker, CEO of Netigate:
"Over the last year we have transformed our commercial and product business while delivering very strong growth and customer value. With recently launched analytics capabilities, our product is rapidly developing into a strong Experience Management platform, and now we are taking the next steps in evolving our supplementing Services offering. Silje has the perfect experience and personality to lead the team through this exciting time."
Silje Leira:
"I am more than excited to join Netigate and joining a new team of consultant rockstars. Thank you for including me in this journey. Can't wait to get started on this new adventure."
Silje took up the role of CSO on 16 May 2022.