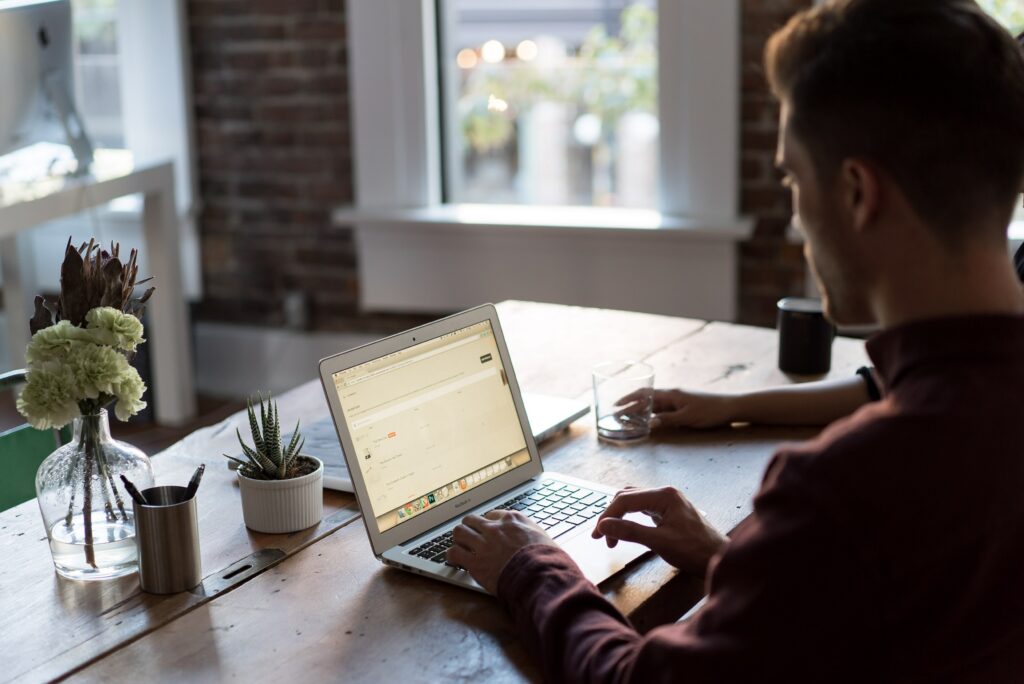 The purpose of employee surveys is to actually listen to your employees. By conducting employee surveys, you give your employees an opportunity to share what works well but also what works less well. In order to listen and get the best possible out of your surveys, it is important that you make sure to formulate your questions correctly.
In this article, we will give you tips on questions for employee surveys and which question types are at your disposal.
Start by formulating your purpose
Before you begin formulating questions for your employee survey, you should always begin by formulating your purpose. Your purpose could be, for example, to understand what your employees think about the office, the collaboration between different teams, or how they feel right now. Once you have formulated a purpose, it will be easier to set clear goals. This will also help inform how you choose your employee survey questions.
---
Be one of the first to try Netigate's new employee engagement tool: Netigate EX.
---
Sample questions for employee surveys
If you have never done an employee survey, it can be tricky to formulate questions. Perhaps you are used to working with employee surveys but need some inspiration and examples of questions you can ask? Whether you're new or not, it's always good to stay up to date. Here are some examples:
Suggested questions or statements to agree / disagree with
How satisfied are you with your current role?
I feel a sense of community with my colleagues.
I feel appreciated at work.
I can make my voice heard.
My immediate boss is a good role model.
Is there anything you would like to see improved in the workplace?
I trust that senior management does what is best for the company.
I have access to the information I need in my daily work.
How likely is it that you would recommend company X as an employer to others? (This is the classic eNPS question).
Above are some examples of questions and statements for employee surveys, you can of course develop the questions depending on what you want to know. Once we have the questions in place, we can now take a closer look at different question types to use and which ones are best for your purpose.
If you don't want to design your own questions, you can always use a survey tool that offers ready-made templates for employee surveys.
Types of questions
There are different question types to use when deciding your questions for employee surveys. When you conduct an employee survey, you not only need to be aware of your purpose, but also which different question types are available to further your goal. Should you ask direct questions? Or categorised questions? Once you know that, it will be easier to choose the right question type. Below we go through different question types for employee surveys.
Questions with a rating scale
A common question type to use is rating scales. It has a scale with the answer option in a range, for example between 0 to 100 or 0 to 10. Respondents choose the number that best matches their experience.
The Employee Net Promoter Score (eNPS) is a good example of a rating scale question. For it, you simply ask the employees how likely it is, on a scale between 0 and 10, that they would recommend the company to a friend or colleague.
Another example of a rating scale is when you want to rank something. However, always remember to include an answer option with don't know/can't assess – as some employees are new to their role or simply don't have enough information to be able to assess the claim yet, or would prefer not to reply.
Multiple choice questions
Multiple choice questions are another popular question type. Here, the respondents can choose one or more options from a list of answers that you have determined yourself.
Radio button questions
With radio buttons, you give your employee the opportunity to choose only one answer from a range of predetermined answer options. These are used when only one of several possible answer options may be chosen.
Examples of radio button questions
The advantages of using rating scales, multiple choice questions or radio buttons is that they give you statistics. It also makes it easy for you to get a filtered analysis.
The disadvantages, however, are that rating scales, multiple-choice questions, and radio buttons do not give you a deeper analysis of why the respondents answered the way they did. And it is in the free text answers that the real insights are to be found.
To get a deeper analysis and insights into why the respondents ticked a certain answer, you should therefore also include free text answers. You can do this, among other things, by adding space for comments to the answers. In this way, you open up dialogue and can gain actionable insights about what you need to do to get an even higher grade, or to maintain your high grade. Plus, free text responses are a goldmine when it comes to actionable insights.
Free text answers
Free text answers enable respondents to write a text. This type of question in your employee survey is excellent to use when you want respondents to comment or support their answer with more insights.
You use the eNPS question in your employee survey, i.e. "how likely is it on a scale between 0 and 10 that you would recommend the company to a friend or colleague?". Here you ask your employees to give you a rating on a scale. But by adding a question with free text answers where you ask, for example, "what is required for you to give us an even higher rating" you can get a more detailed explanation of the reasons behind the rating.
However, many avoid working with free text answers as it requires more time for analysis. But by using a survey tool with a text analysis software where AI does the work for you, you can open up a treasure trove of insights. A text analysis function helps you quickly and easily sort through free text responses to get to the heart of the feedback. This way, you not only get important and actionable insights, but you also save time and money.
---
For more information on survey questions, read Survey questions types: How and when to use them.
---
Get started today!
Employee surveys aim to collect feedback from your employees to improve the workplace. As the example above, you can include questions about leadership, work environment, communication and more. However, remember that it's important to articulate your purpose before you start designing questions for employee surveys. But perhaps most importantly – use and work with the results of your survey – conducting an employee survey and then not acting on the results is counterproductive!
So get started right away and send your first employee survey within minutes! Try Netigate free of charge for 30 days. In our platform, you also get access to a library of ready-made templates and questions for employee surveys. Get started today!