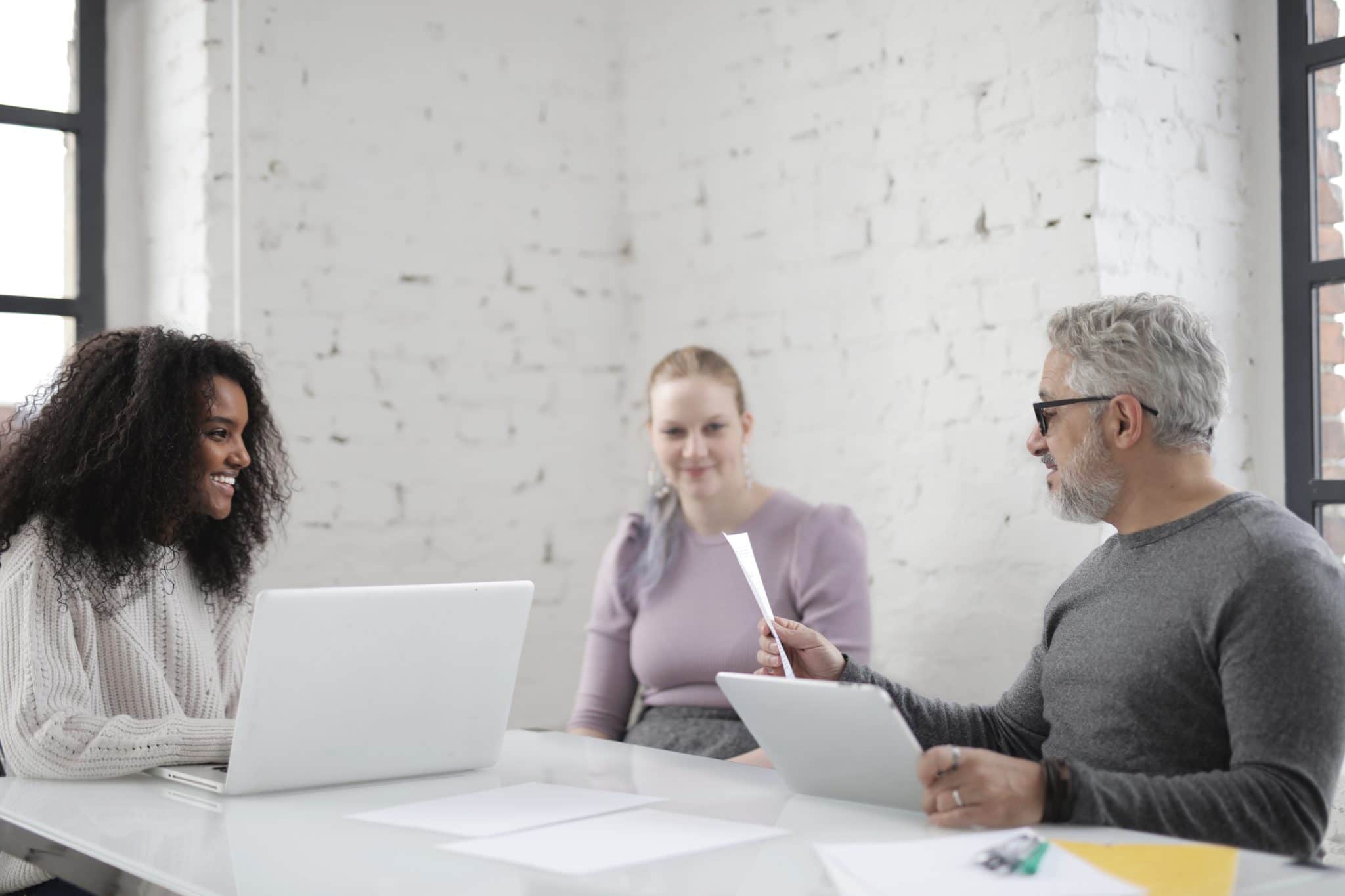 An employee in your organisation has produced high-quality work throughout the year and you feel it's time to consider them for a promotion to management. To go beyond just a feeling, 360 degree reviews allow you to support your empirical observations. In this article, Netigate's top survey experts, with over a decade of experience, provide a list of sample 360 degree feedback questions. These questions can be used throughout the year, whenever a comprehensive evaluation is required.
What is 360 degree feedback?
It's important to carefully consider the goal of 360 degree reviews you conduct. I recommend that clients don't view 360 reviews as a performance measurement but as a blueprint for an employee's development.
– Mark Åström, Netigate's Senior Technical Project Manager.
360 reviews solicit input from fellow employees, managers, and direct reports. The result is a more balanced snapshot of an employee's skills as a colleague, leader, or manager. Unlike the traditional performance reviews, 360 degree feedback is designed to capture and assess an employee's development— particularly in a team setting. As Mark Åström notes, the 360 is not a performance tracker per se. Instead, it provides a thorough look at the employee's strengths and how they fit into the company as a whole.
360 feedback sample questions
360 degree reviews can be tricky to get right. If you're asking a group of colleagues for their feedback about a particular employee, you need to be sure to create questions that work across the workplace hierarchy.
Furthermore, all organisations have unique values and characteristics, so you should always adjust your feedback forms to suit yours. And consider that these sample questions are more of a guide than a set-in-stone template of how to carry out a 360 review.
Because 360 reviews are traditionally anonymous, a questionnaire (and ranking scale from 1 to 5) should help keep the feedback laser-focused and constructive. We recommend avoiding open-form questions, which sometimes lead to personal or ad hominem comments. If qualitative feedback is necessary, however, make sure reviewers know that feedback could potentially be linked back to them.
When distributing 360 degree surveys, be sure to add a detailed explanation of who is being reviewed and what type of feedback is desired. For example:
Please find the attached questions for the 360 Review for "Employee X." Respond to the questions below by providing a ranking on the scale based on your individual interactions with the employee.
These answers will be combined with the remaining feedback to build a complete picture of Employee X's leadership, communication, interpersonal, problem-solving, and organisational skills.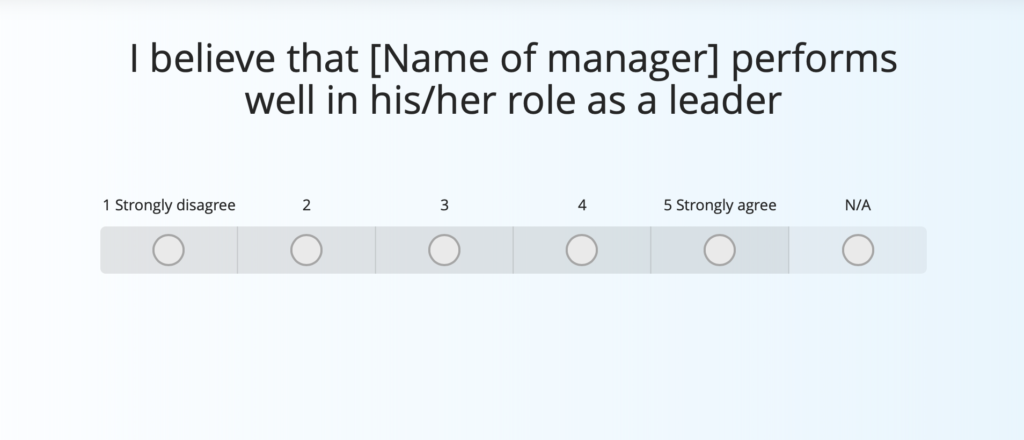 Leadership Skills
Does the employee take the lead on projects or assignments?
Is the employee a motivating force in the team?
Does the employee put aside their own ego and ambition when it comes to team projects?
Does the employee value accountability and take responsibility for project outcomes?
Communication Skills
Does the employee communicate well with their fellow employees?
Is the employee open to receiving feedback from peers?
Does the employee not only actively listen but also seek clarification on areas they don't understand?
Does the employee communicate well outside of their department?
---
Find out more: 360-degree feedback for managers
---
Interpersonal Skills
Does the employee collaborate well with their colleagues?
Has there been any conflict between the employee and other members of the team?
Does the employee recognise or praise colleagues for their accomplishments?
Problem-Solving Skills
Is the employee able to work autonomously (i.e., without direction from a manager)?
Is the employee decisive when it comes time to choose a direction?
Does the employee react quickly to unexpected challenges or obstacles?
Organisational Skills
Is the employee aware of the organisation's top goals?
Does the employee live our company values every day?
Does the employee keep the customer front-of-mind?
These sample 360 feedback questions will help you to supplement your ongoing performance review processes. Keep in mind that 360 reviews, if done poorly, can be a misuse of resources. That's why it's important to maximise these opportunities to provide your organisation with the best possible data. But if you have an organisation that values continuous improvement and professional development, then 360s are a must in your HR toolkit.
Try Netigate
Start your 30-day free trial of our powerful survey platform.