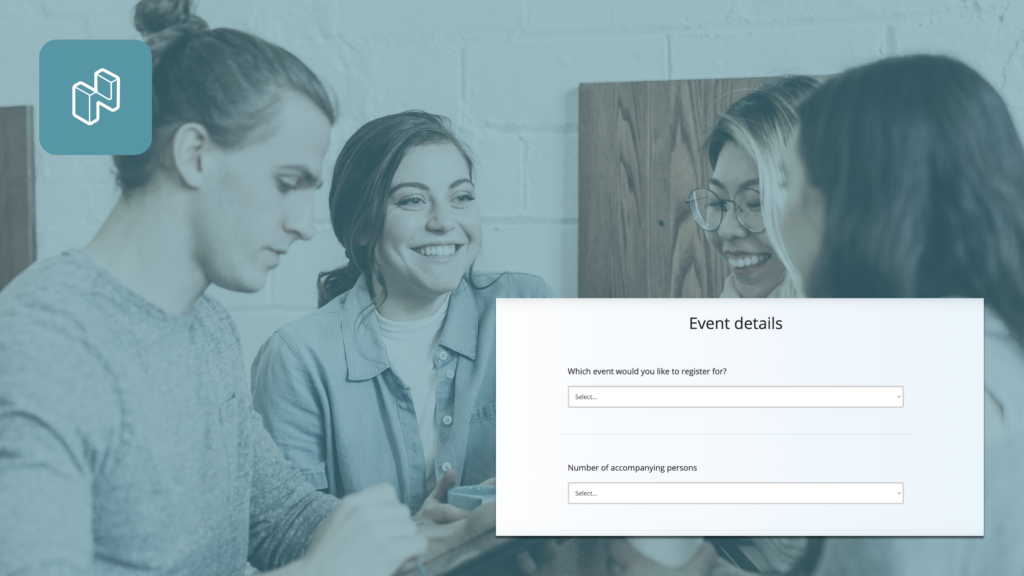 Read on to find out how you can leverage the power of feedback during each stage of your event.
Are you looking to plan an event but not sure where to start?
Whether you're organising a conference, seminar, trade show, or online event, these survey templates are your ultimate event-planning companions. From pre-event registration to post-event feedback, these carefully crafted templates cover every aspect of event management.
The best part? Netigate has a survey template for every stage of the process, ensuring the best possible experience for you and your participants. You don't need to be an expert or spend hours designing questionnaires — we have done all the heavy lifting for you. Let's dive into our new survey templates and discover how they can take your event planning to the next level!
Planning your event
With the event planning survey template, you can tailor the event to meet your participants' needs and expectations. How does it work? Send the survey to potential guests and gain valuable insights about their preferences, interests, and specific requirements. Then, cater the event to what they need, and create a seamless experience by addressing potential issues before they even happen. Let your participants take the lead and make your event a success.
Registering the participants
Say goodbye to the days of clunky registration processes and endless paperwork. Now, you can seamlessly collect upcoming event registrations all in one place! Each event is unique. With our event registration template, you can effortlessly collect details such as dietary requirements, special accommodations, or even preferences for hotel arrangements.
Customise the template for your event, send it out, and await real-time updates as attendees sign up. Streamline your event registration process today with our 30-day free trial.
Acquiring participant contact details
With our contact information form template, connecting with your website visitors or event participants just got a whole lot easier! From phone numbers to email addresses, you'll have all the information at your fingertips. Respondents can complete the process at their convenience, and you save time chasing details and organising data. The automated process makes collecting contact details easier for all parties.
Post-event feedback
The event is over—it was of course a success—but there is always room to improve. The post-event survey template is an absolute must-have in your event planning toolkit. Your attendees' opinions can help you understand the true impact of your event. Fine tuning any issues is what makes the next event even better.
The post-event survey template ensures that your finger stays on the pulse of your attendees' experience, guiding you towards event excellence, time and time again.
Plan your next event from start to finish with Netigate Feedback's new event survey templates.
Netigate's survey templates have you covered for every event
Seminar evaluation template
Got a seminar coming up? Why not try our seminar evaluation survey template? It's the key to understanding your participants' experience. This template covers everything from the duration of the seminar to the content and speaker. The valuable insights allow you to enhance your future offerings and keep your attendees coming back for more!
Virtual event evaluation template
Just because an event takes place online, it doesn't make it any less important. Gaining feedback from a virtual event allows you to grasp how they perceived without even meeting face to face. With the virtual event evaluation template, you can gather feedback directly from your participants and tailor the next event to be even better.
Trade show evaluation template
Don't miss the chance to gather opinions from attendees at your trade show! Their opinions serve as a crucial compass, guiding you towards an even better trade show in the future. Create a trade show that exceeds expectations, providing value and excellence every step of the way.
Volunteer feedback survey template
The volunteer survey template is designed to gather valuable feedback about volunteers' experiences. Embrace this opportunity to engage with your volunteers and create a rewarding and impactful volunteer experience.
Meeting feedback survey template
A good meeting should feel smooth, productive, and to the point. But we also recognise that valuable work hours can be consumed by endless meetings. That's where our meeting feedback survey template comes in. You can ensure that every meeting leaves attendees feeling satisfied and gain valuable insights into how to shape your future meetings.
We don't just tailor our templates to events. Collect even more insights with new market research, customer feedback, and employee feedback templates.
The new survey templates in Netigate Feedback could be a time-saving game-changer for your business! Use our survey tool to unlock the potential of valuable feedback and take your organisation to new heights.
Ready to get started? Sign up for a free trial today!