Netigate are rethinking the role of
customer relations
, and bringing about stronger personal connections through tailored events.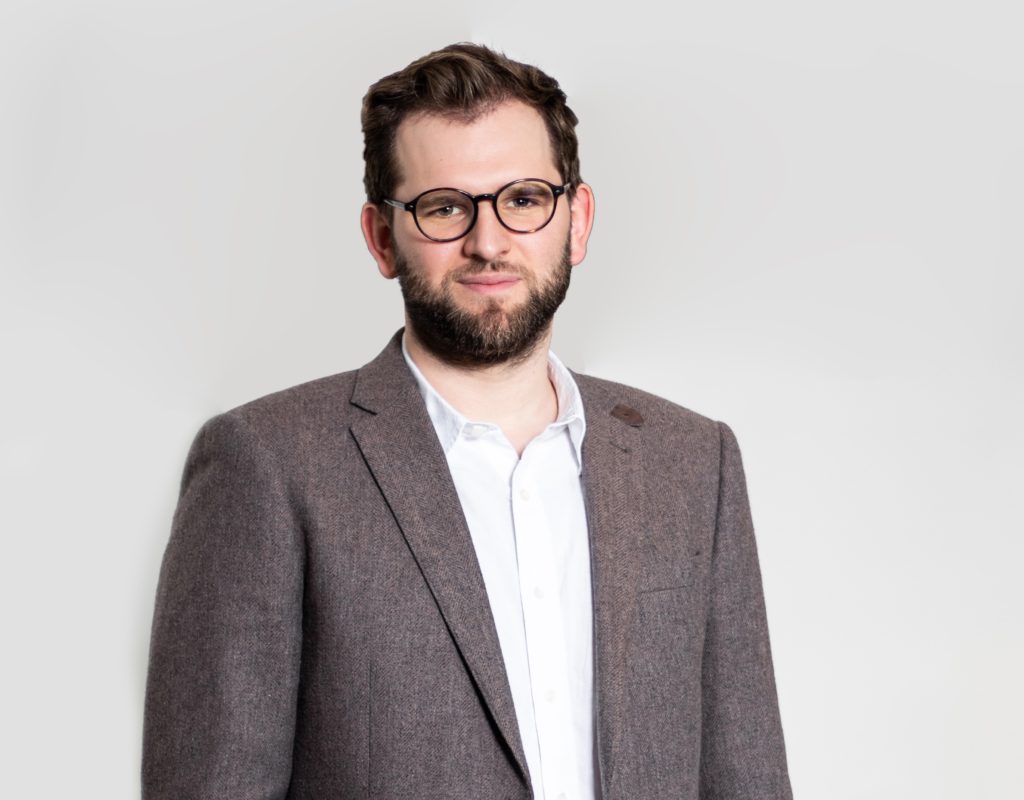 Ole Scharpen has been with us for three years and is currently Acting Team Leader for Customer Relations in the DACH market (Germany, Austria and Switzerland). His role covers a wide range of responsibilities. From account management to onboarding, and ensuring customers are getting the most from our services. But there's one particular area that Ole has driven progress in: events. Almost immediately after taking up his first role at Netigate, Ole began managing our events planning. Thanks to his academic background in hospitality, Ole took the reigns and planned his first Netigate Connect event in 2016.
'Since I was new and had worked in events, it was a great project for me. I've managed the planning for Netigate Connect three times now – of course not alone, but with a team.' Ole says.
Going the extra mile is part of Ole's way of working, something that comes through in his work. 'There are many ways of walking the extra mile,' he says. 'It goes beyond simply working overtime, for example. Being customer-oriented and going the extra mile means to put yourself into the position of the customer, and leaving no stone unturned.'
From events to analysis
Each year, we host Netigate Connect, a larger-scale, full-day event for our existing and prospective customers to learn about our news and projects. In addition, we take a look at how businesses are making the most our services to advance their progress. Be it in sales, internal communications, structure or customer relations. As well as this, we host smaller, shorter events through the year for local customers – like the Survey Brunch, which offers customers to see a 360º analysis of a Netigate case study.
Netigate Connect usually welcomes around 100 guests for networking, keynote speeches and workshop-style breakout sessions. These sessions are tailored to suit the guests, says Ole. 'Using Netigate surveys ourselves, we ask our customers what they're interested in learning about. With this information we can plan the session content according to what they want.'. The event promotes a special atmosphere and approach: informative and interesting yet informal and relaxed. With all elements carefully structured so that every guest can get the most out of it. 'We look at who is attending and make sure it's relevant to those people. Our goal is to have content that everyone at the event will understand – regardless of their background and specialism.'

The events demand early preparation to get the best results, and create the perfect opportunity to enrich relationships. 'It always takes a lot of planning – we begin around six months prior. The events are a lot of fun, and perhaps the most important day of our year.' Ole explained that, because the customer relations team do much of their communication over the phone, they often don't get to meet their customers in person, and these personal relationships are highly valuable to create.
Ole also joined the team representing Customer Relations at the Research and Results fair in Munich. 'The preparation for the exhibition stand had been done by a colleague of mine. Nevertheless, I prepared myself in terms of my goals for the event,' Ole describes. 'I took responsibility to represent Netigate for visitors of the fair and proactively approached them. We were able to make some good contacts and thereby increase the awareness of our company, within different markets and segments.'
The value of a personal relationship for a cloud based service company
'Sometimes we sell a project and we're onsite, but that's only a handful of times per year. That's why these events are vital, and why we make sure that every detail is perfect,' Ole says.
This year, we welcomed a customer from the third biggest energy supplier in Germany to speak on the Netigate Connect stage. As an IT professional in his company, he uses Netigate for many different reasons. 'He was on stage, and his speech was so well-structured and poignant that he had a standing ovation at the end,' Ole describes. 'Afterwards, people asked me if we'd paid him to say what he did – because he was such a advocate of Netigate! That's when the work puts a smile on my face. You put so much effort in, but it's amazing to find a customer who's willing to stand on stage. Present for an hour and describe the power they find in using your platform.'
Networking is an important element of the events, and Ole explains how team members ensure that they know the history, projects, campaigns and status of all the attendees to help facilitate networking. 'If we only have ten minutes to speak to a customer, instead of asking "hi, how are you?', we are proactive and link them up to a relevant customer or employee who they can talk to about their current projects.'
Improving customer service in the workplace
Ole's positivity and energy for his role within the team is clear to see. 'I'm very happy to work here because every day is different at Netigate,' he says. 'I think this is because we're still a young company and we're growing so fast.'. Since Ole joined us, his team has more than doubled, with an additional branch of international and national key account management. As the company continues to grow, so does Ole's team, and he's working together with HR to fill even more new positions. 'I see a good future in Netigate. I think the company will grow even more, and I'm happy to be a part of that.'